Drift Itch – This week in drift
Whats up gang, Evol here with some more tidbits from the world of RC Drift.
Max Speed Technology is rolling with the punches. A few days ago they released these renderings of their newest rear wheel drive. This design does't have a name yet but i'm sure it will be RWFM-$$$ or something of the like. Seriously though there is nothing funny about the design, this is going to be a pretty serious piece of kit. Out of the box with IFS and high CG battery placement. The weight shift crowd will love that. Its front mid motor layout is all new and the drive shaft is actually under the battery tray. I'm pretty excited for this because it does not appear to be based on any of their other designs at all. Looks as if the VIP version will be the first out of the gate. I'll keep my eyes peeled for more details on it.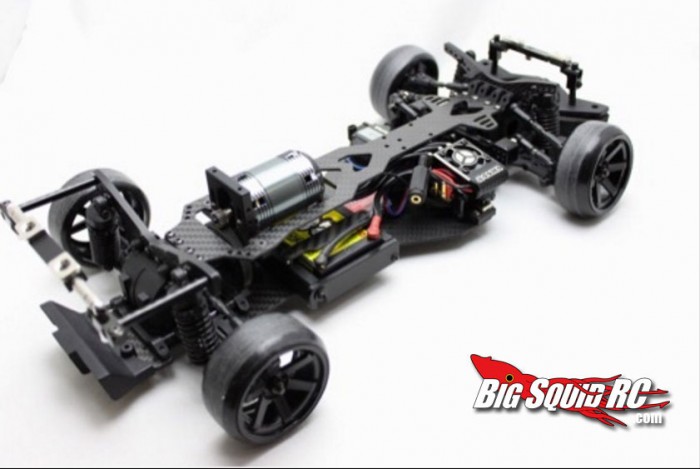 R-31 House teased some new pics of their popular GRK Global chassis in a high CG RWD configuration as well. Weight shift seems to be becoming all the craze as of late. What is weight shift or weight transfer you ask? Well stay tuned because I'm getting ready to tell you all about it in a future Drift Itch. I'm loving it because it delves even further into the scale look of these things and that is something I can really get excited about. We took a look at the GRK earlier this year so if you would like to read about it check out this link.
That's it for now gang, be sure to check back here for more RC Drift goodness!
You can pick up the GRK Global right now in the AWD version at rcMart by clicking here.
Or click Here for more RC Drifting news on BigSquidRC.