Drift Itch – This week in drift
Whats up drifters? Evol here in a bit of a reflective mood as the year 2015 winds to an end. It has been a very educational year for me as I tested some new waters in this RC drift columnist role for BigSquid. I've been helped along immensely by friends, colleagues and manufacturers who were willing to get behind me and help me achieve my goals. For that I just wanted to say thanks to all of you. Happy New Year to you and yours!
Alright with that out of the way lets talk drift. Yokomo and their omnipresent Drift Package have been a pillar in this segment for what seems like an eternity. The DRB and DIB cassis came along and made waves but the DP is the car that has been through the thick and thin. It comes in about a thousand different versions from the lowest entry level to extreme bling billet and carbon fiber. A few days ago some spy shots started to trickle in (or were leaked by Yokomo) from various sources. It was intriguing but I decided to wait until something more concrete came about before posting about it.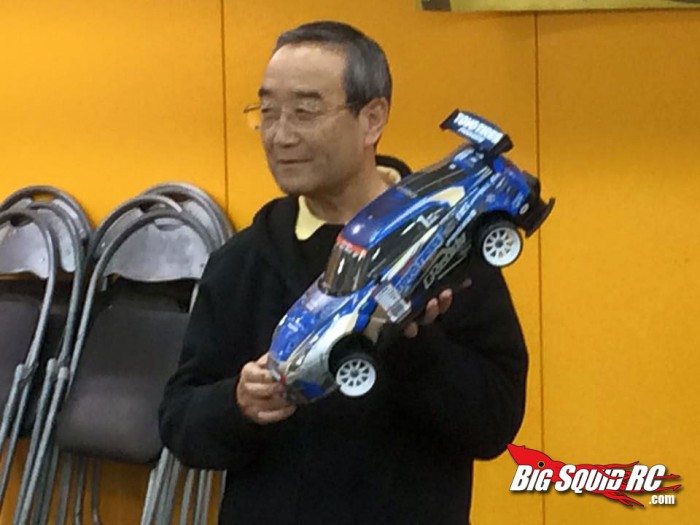 Well now its official, the Yokomo YD4 is a front mid motor shaft drive replacement (it would seem) for the aging Drift Package. I myself am a little shocked by the design choices laid out on this new chassis. No C type suspension arms, c-hubs… It seems that these choices are intentional as they address what they see are limitations with the C type steering setup seen on modern drifters. They opt for a traditional type suspension arm with an ultra compact steering hub carrier that allows 55 degrees of steering angle while maintaining steering accuracy under load.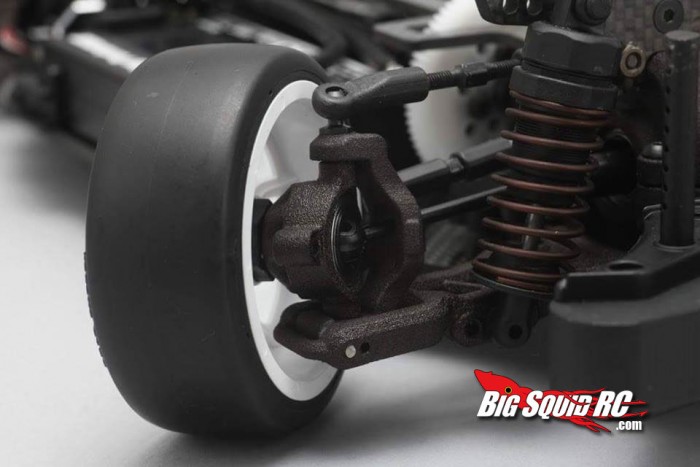 Its layout is very low slung and features a new slider steering rack for more Ackerman choices to go with the new low scrub knuckles. Carbon upper and lower decks adorn the new chassis as well as a couple of choices in rear diffusers. This car is a competition drifter to the bone.
The YD4 should be available in early 2016 for about 330 bucks.
Features:
■High precision carbon double deck chassis
■High mobility due to a low center of mass construction
■Fully enclosed gear box shaft drive 4wd
■Centrally location mass to improve performance
■Highly rigid front and rear H arms that retain high steering angle
■Optimized steering and Ackermann with a steel slide rack system standard
■Front KPI narrow scrub knuckle
■High precision 4mm carbon shock towers
■Standard and short size LiPo compatibility

Yokomo hasnt been the only company hard at work. On Christmas day 3Racing dropped photos of this beauty: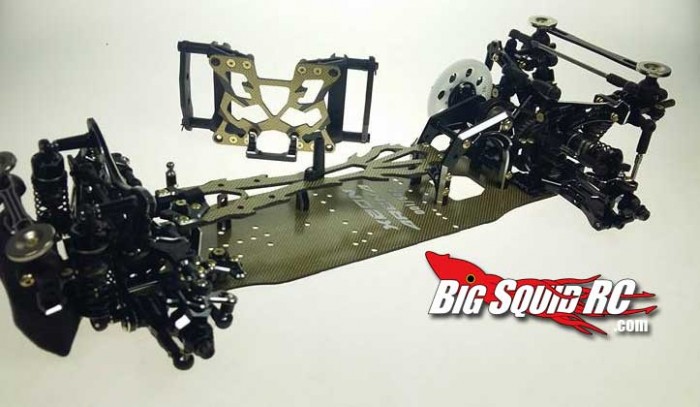 It's called the Sakura AuperD and its a limited run of 100 cars only available for order from 3Racings Facebook page. It's a full option Sakura D4 RWD in limited edition black anodizing and gold weave SSG, or is it GSG? Each car is numbered on the chassis denoting its limited supply and looks to have all of the goodies on it minus the teased slider steering rack that everyone wants. It does include the new KPI knuckles which is good though. All chrome hardware and included stealth body mounts round out the package. You can have one of these little gems for the low low holiday price of just 579 dollars US shipped.
I speculated earlier in the year that 3Racing might do something like this, I was hoping it would be a trim level though and not a super rare limited car. Maybe they are testing the waters to see how they sell. Here's hoping.
Available 1/15/2016
Alright gang, thats all I got for now. Have a safe and happy new years and I'll catch you in 2016.
-Evol
To see more from Team Yokomo click here.
To see more from 3Racing click here.
Or click here for more RC Drifting news on BigSquidRC.