Whats up drifters? Evol here with the latest Drift Itch. Lots of news in RC Drift land this week so lets jump right into it.
Looks like Asiatees was the first to lay hands on the new Sakura D4 outside of 3racings circle. I've been wanting a good up close look at this chassis and while their description of the car leaves something to be desired, the pictures are quite telling. Check out that wild rear mounted battery tray/diffuser. RWD definitely is not an afterthought with the chassis. 3Racing has put some effort into tuning options with it.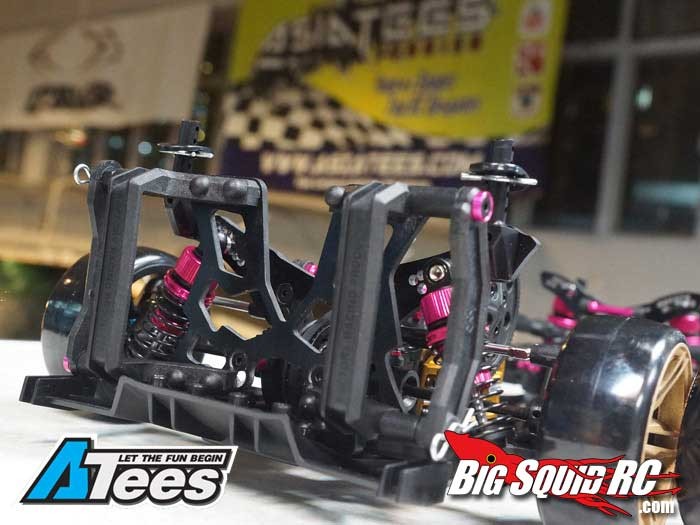 Steering throw is not in short supply either. The front shocks are pulled way inboard to give the wheels plenty of room. A lot of this car still looks proto-ish to me so I don't think this is the finished product at all. Unfortunately there are no good shots of the 4WD version of the car to go along with it which is what I really want to see.  There was mention of being able to make it front motor as well! If that is true this thing is like a Transformer. It will have so many modes some people wont know what to do with it. We'll have to wait and see on that one. Can you tell I'm excited about this car? This could be the budget drifters dream car. Looks like the pink is going to hang around a while too.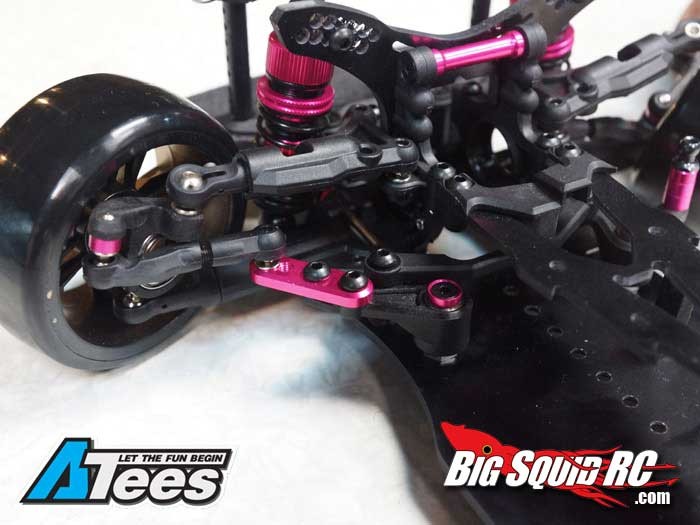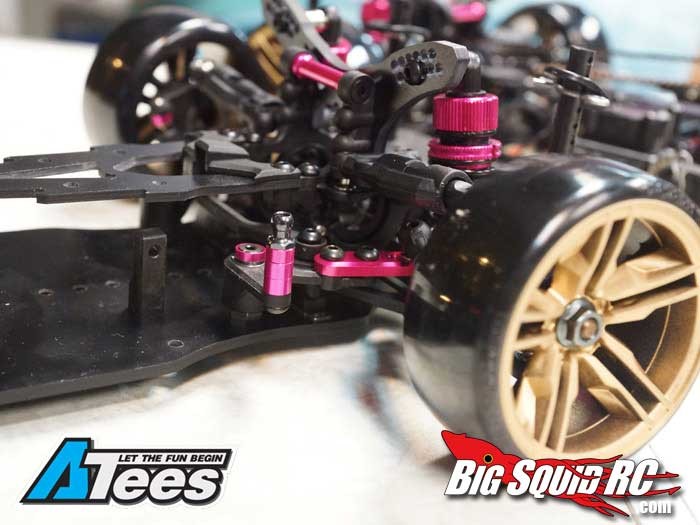 MST has been pumping out spyshots as well. Take a look at this new creation. The RRX-D is a rear motor RWD in full VIP trim. These cars are beginning to feel very "Lego" like to me. I see design elements from several of their models coming together to form different versions and layouts. The big elements here being the rear motor behind the rear axle. This seems extreme to me but I've yet to drive a RWD with such a rear end weight distribution so I'll reserve my judgement until I have done so. The RRX-D also sports a slider steering rack which might be a first for MST. Admittedly all of these cars are beginning to blur together a bit. All of the wild weight bias designs that the RWD market has been putting out tells me that they don't really know what works best yet. Pretty bleeding edge stuff. No release date as of yet, but judging from the pictures it should not be long.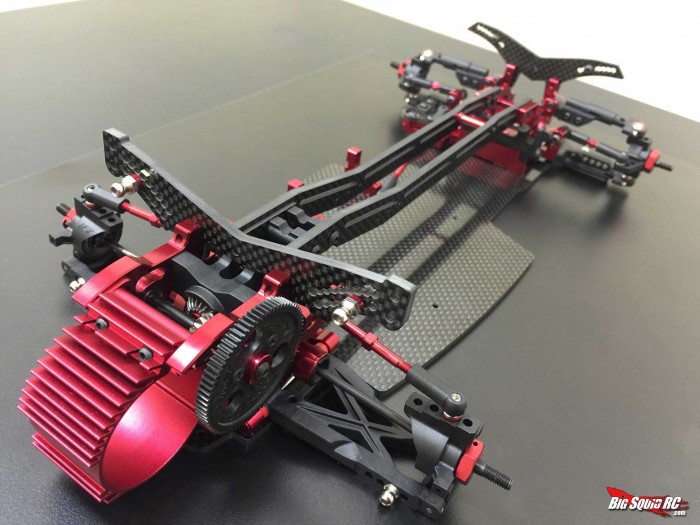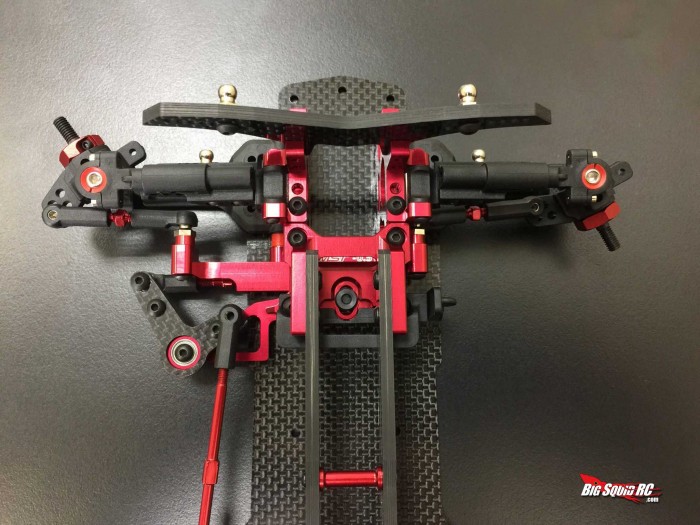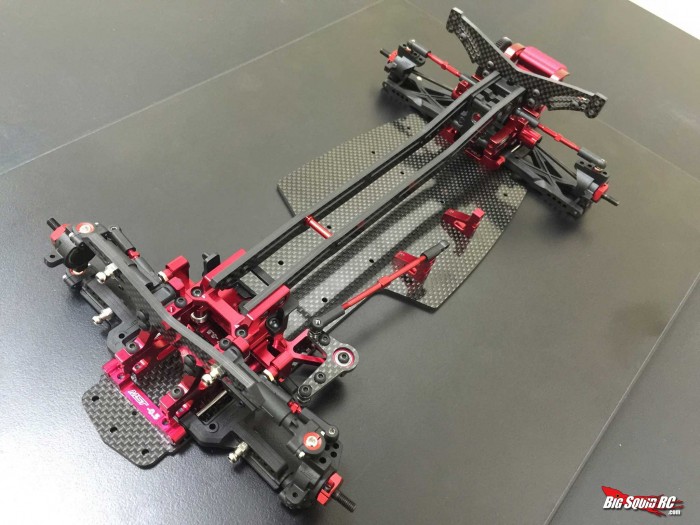 Also making the rounds are the development shots of the IFS (inboard front suspension) for the MST RMX-D. As the RMX is available in a RWD version it could benefit from the advantages of extra steering throw that IFS offers. More good news for the RWD crowd. No release date on that yet.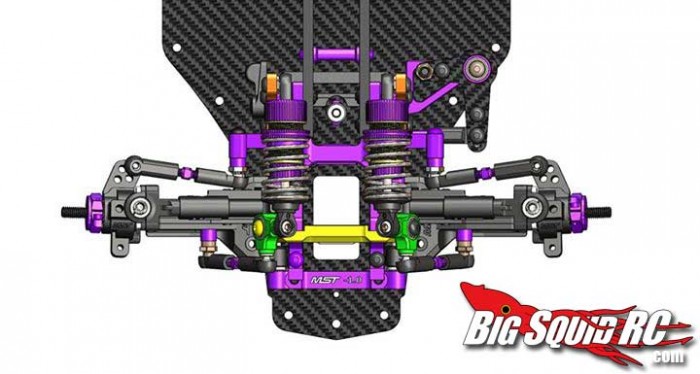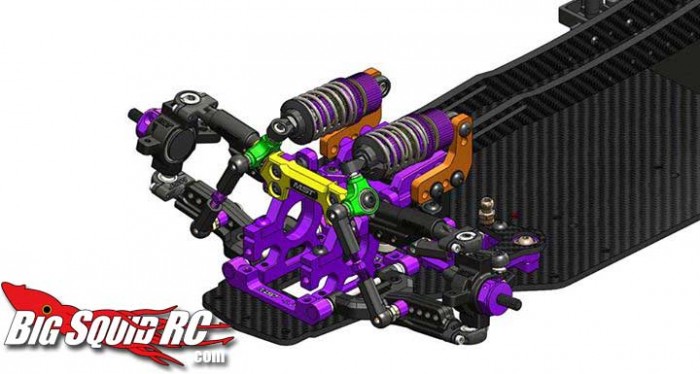 And the last blip on my radar this week are these new wheels from MST. Now as many of you know I'm a fan of  the Tetsujin Super Rims which I've talked about several times before. For those who don't know they had the first adjustable offset wheel system for RC drifting. MST have now jumped onboard with their own version of this wheel which boasts 4 offset choices as opposed to 3. I havn't laid hands on them yet to see how similar they are but I can only imagine there may be words over this. What do you guys think about all of the copying that goes on in the Asian markets? Do you think it's good for the hobby by bringing costs down? Or do think it hurts companies who can't reap the rewards of their R&D dollars?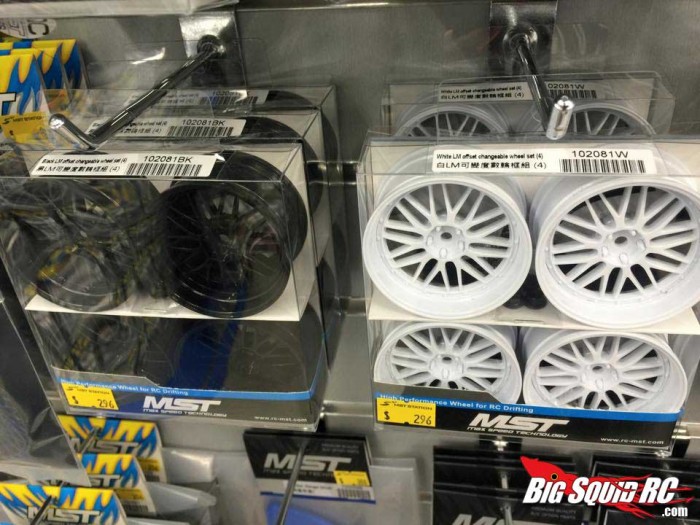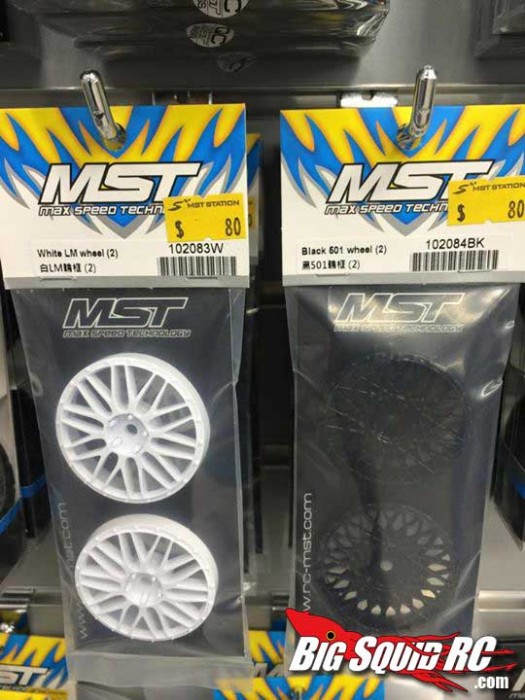 Well that about sums up the week for me gang. Keep checking  back on BigSquid for more original RC Drift related commentary. Thanks for stopping by and keep it between the ditches.
-Evol
To see more from MST click here.
To see more from 3Racing click here.
To check out all the Sakura D4 photos on Asiatees website click here.
Or click here for more RC Drifting news on BigSquidRC.