Driven: The Horizon Interactive RC Catalog App for Apple Devices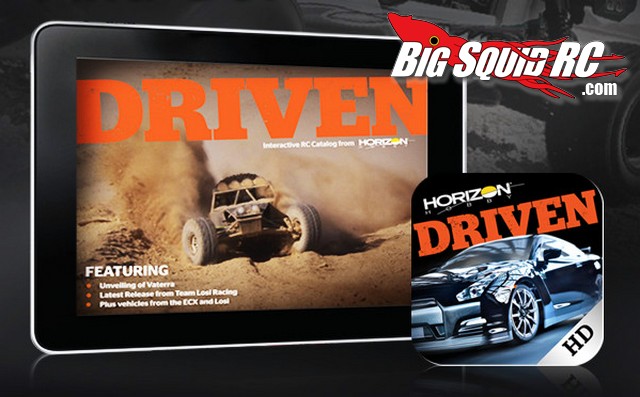 The crew over at Horizon Hobby have announced their new Apple App, it's called Driven and is available on iTunes. What does their new app do? Glad you asked, it is an interactive rc catalog that features the product lines from Vaterra, Losi, and ECX. With the Driven app you can see exclusive interviews, behind the scenes videos, and get 360° viewing options on select vehicles.
The Driven app is Free and you can download it at THIS link from iTunes. Hit up THIS link for the Horizon Hobby website.
Have you read our latest Vaterra review? If not, you can read it HERE.