DSM OFF-ROAD TRAXXAS 2021 BRONCO DELETE PLATE
New from DSM Off-Road is the Spare Tire Delete Plate for the Traxxas TRX4 2021 Ford Bronco. Having a spare tire is like a "Catch 22", rigs usually look more scale with one and its always nice to have a spare tire if something was to happen on the trail. On the other hand, a spare tire will make a rig heavier in the back, causing the rig flip when on a vertical incline.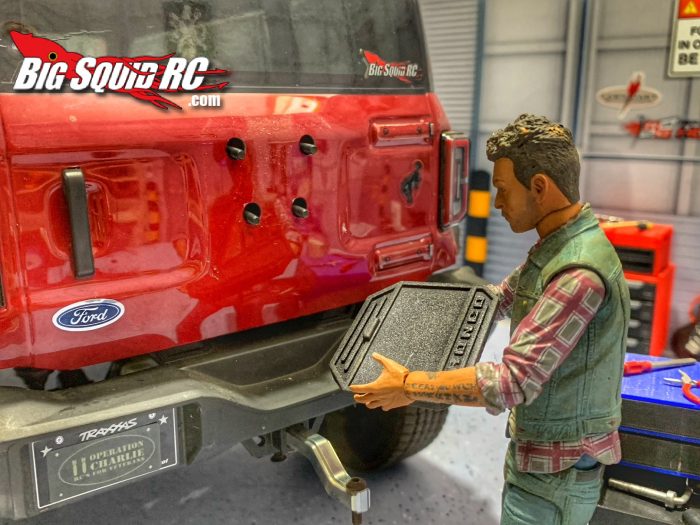 If you decide to take off a spare tire, you are still left with the mount post or holes in the body from where the spare tire was. As for the Traxxas 2021 Bronco, when you remove the spare tire, you have a bulgy mount that don't look right without a tire on it. Installing the DSM Delete Plate takes no time at all, just remove the 4 2mm screws from the inside of the body, take of old mount, put-on Better-looking DSM Off-Road Delete plate, tighten the 4 2mm screws and enjoy the scale. Just don't overdo it like I did, once you feel the screw get resistance, STOP!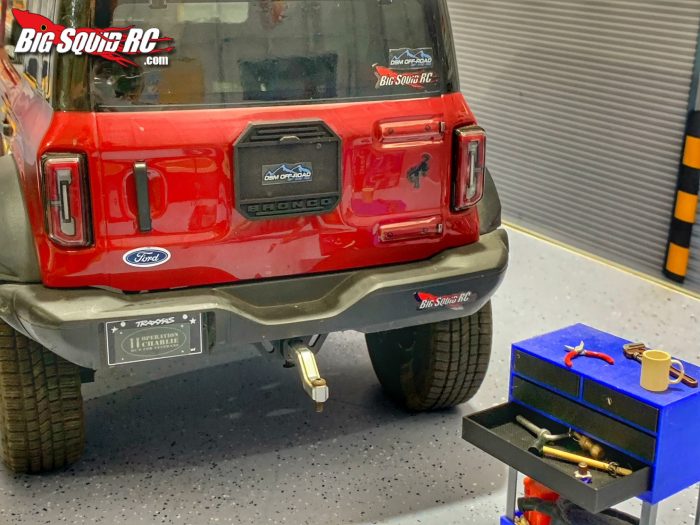 All together it's about a ten-minute job that makes the rig look better so you really can't go wrong. If you are interested in the Delete Plate or any other DSM Off-Road products make sure to hit their web site, oh and tell them Big Squid RC sent you!