Durango DNX408 Radio Tray Setup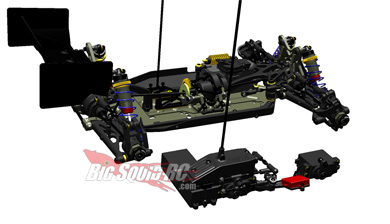 Team Durango has release a picture and some information about the radio tray setup in their new DNX408 Buggy. Now normally people wouldn't really have that much interest in this if it was on any other vehicle, but the Durango is really a pretty special vehicle! The details and design that have gone into this machine are just amazing. The entire radio tray slides in and out with only 4 set screws, both servo's are laid down and sit below the surface of the chassis for the lowest CG possible. The RX battery is also sunk into the chassis. It's a pretty cool setup.
Check out the official Team Durango site for more information.