Duratrax 1/10th Scale Off Road Buggy Tires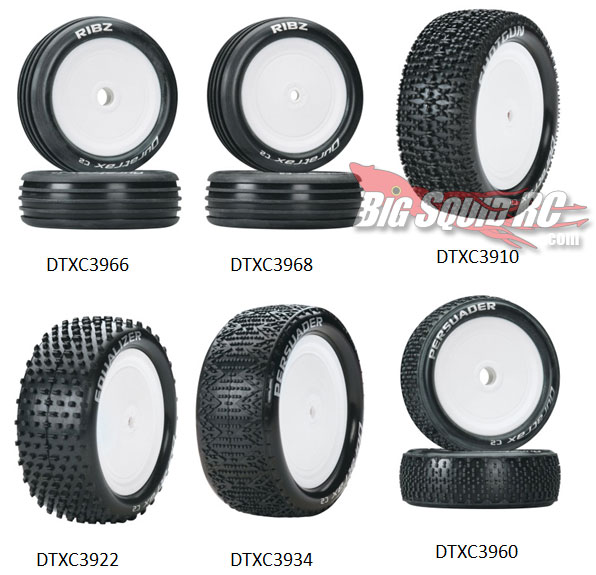 DuraTrax has announced their new 1/10 Scale Buggy Tires. They have several different tread patterns for front and rear, like the Ribz, Equalizers, Shotguns and Persuaders.
They come with foams and are even available mounted if you don't want to spend the day with your fingers glued together.
Hit the official Duratrax page for more details.