Duratrax 1/8 Scale Buggy Tires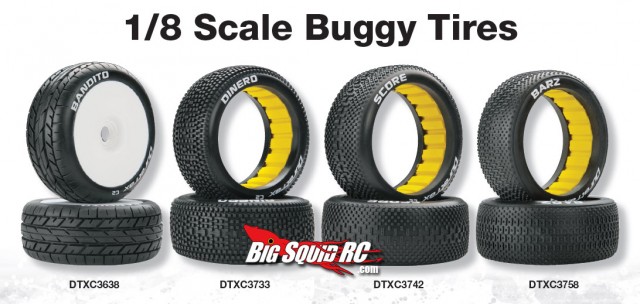 If you are looking for some affordable tire options for your 8th scale buggy, Duratrax may be the tires you are looking for! Above you can see their Bandito, Dinero, Score and Barz tire patterns. The Bandito come pre-mounted in C2 or C3 (Super Soft) compounts, and are only $24 for a pair! The others are also available in C2 or C3 and cost $17.99 a pair not mounted.
To get more information on the Duratrax Buggy tires, hit THIS LINK.
Need more Duratrax News from Big Squid RC? Hit THIS LINK.