DURATRAX 400 Tire Giveaway Ends Tonight!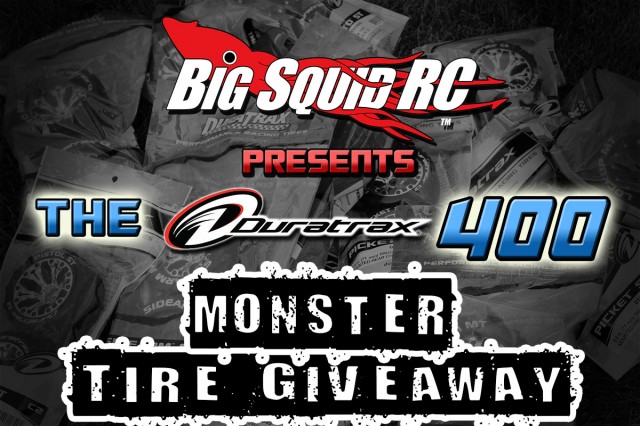 Just a heads up, the first week of entries ends tonight! (Sunday 9/8/2013) We will pick the winners of the first 100 tires which will be posted on Monday.
Then Tuesday we will give you the instructions for the next way to sign up and win the next group of tires!
It's still hard to believe Duratrax hooked us up with 400 tires!
Oh yea, and we mentioned at the end of the 4 weeks there would be a GRAND PRIZE! Well, we haven't mentioned what that prize is quite yet. A hint? Sure.. lets just say it's a monster of a prize to match the Monster Tire Giveaway! 🙂
So there is still some time! Ready to Enter? Click here to head over to the OFFICIAL DURATRAX 400 GIVEAWAY PAGE.