Duratrax 400 Tire Giveaway Grand Prize Addition!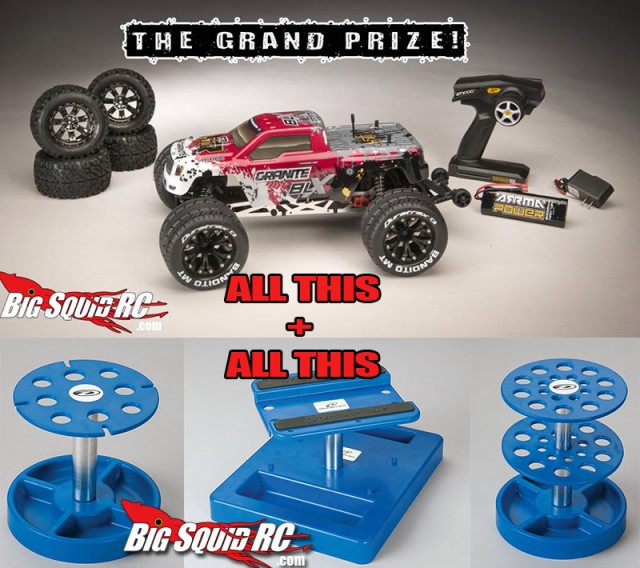 We showed off the official GRAND PRIZE ARRMA GRANITE BLX that we are giving away in the Duratrax 400 Tire Giveaway, and now Duratrax has been kind enough to sweeten the pot even more! They have just told us, in addition to the ARRMA grand prize, they are throwing in a complete set of all three of their new Pit Tech Deluxe products that we were the first to announce!
If you missed it, you can read all about the ARRMA GRAND PRIZE at that link.
Then you can head over to the OFFICIAL DURATRAX 400 GIVEAWAY page, and get entered! You have till Sunday, September 29th, 2013 at Midnight CST to get in your entries!
A huge thank you to Duratrax for adding even more to our awesome Giveaway!