Duratrax 835B 1/8 Scale Nitro RTR Buggy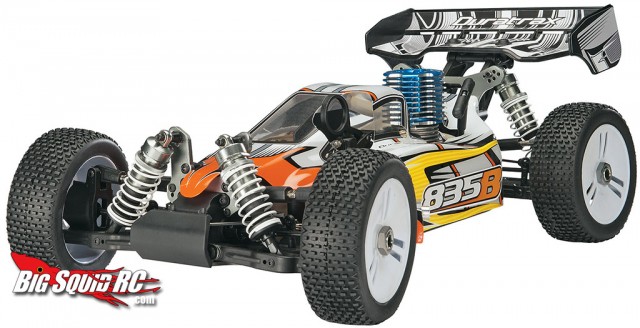 Nitro buggy fans get ready for this one..  DuraTrax has announced their new 1/8 Scale 835B Nitro Buggy. It's a 4WD RTR buggy that's also FTR (Futaba Radio Ready) meaning it's compatible with all Futaba 2.4GHz FHSS systems. It uses the SuperTigre G-27CX engine that has a 3 year warranty, metal geared steering servo, Aluminum Big Bore shocks, and also features the 1 year Duratrax Stress-Tech Guarantee on many of the parts! It even comes with a 5 cell receiver pack. To top it all off, your looking at about $350 when it hits store shelves.
Hit the official Duratrax page for more details.