Duratrax Camber Gauge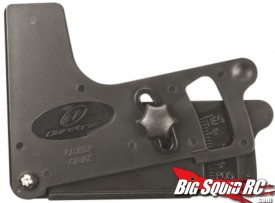 Duratrax have recently released a Camber Gauge, a useful tool if you like to keep the camber on your ride's wheels in check. It can measure camber from 10° positive to 10° negative, and you can have it in any color you want as long as it's black for a mere $5.49!
Check out the Duratrax Website for details.