DURATRAX CLIFF CLIMBER 1/14 SCALE EP ROCK CRAWLER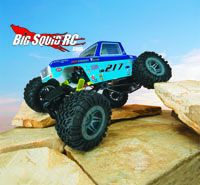 Just announced from Duratrax is the Duratrax Cliff Climber! A 1/14th scale RC Rock Crawler! This isn't your normal everyday R/C Rock crawler though, this thing has a 16.8V dual motor and dual batter ESC! Twin 380 motors for some amazing torque, and 4-wheel steering! How cool is that? It has front and rear steering servos, and even comes in almost RTR form without a radio, ESC and painted.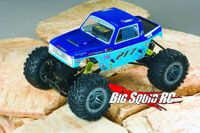 This thing sounds cool, and it's perfect timing! RC Rock Crawling is really taking off, and this summer is going to be big! If you are thinking about getting into R/C Rock crawling, you should probably check out the Duratrax Cliff Climber!
The full press release has been posted in the NEW Product Forum.