DuraTrax Evader DT Week: Building and Installing Hard Anodized Shocks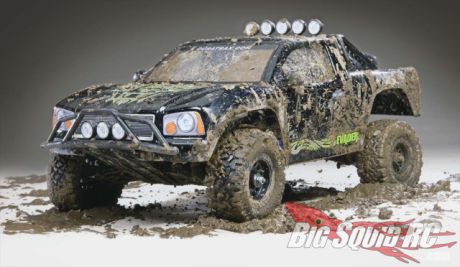 It's a special time here at Big Squid.  We've seen how much people want the DuraTrax Evader DT, over the last month it's been one of the most read reviews we have on the site.  So to help out all of you that are buying this awesome and nearly indestructible truck we've decided to do a feature a day.  Every day, starting today and going until we decide to stop, we'll be posting a new video featuring the Evader DT.  Most of these videos will deal with assembling and installing hop-ups on your Evader DT, making it even tougher and faster.  A few of the mods we are going to make include installing DuraTrax's optional hard anodized shocks, finding a way to make the aluminum idler gear from the Nitro Evader series work in the DT's transmission to make it almost bulletproof, and ultimately installing a Castle Creations Sidewinder Sport brushless ESC with a 4600KV brushless motor to make this bad boy fly.
If you haven't already, be sure to check out our Evader DT review in the RC Reviews section.  To keep tabs on Evader DT Week be sure to bookmark that link or just keep coming back and checking the front page.
Now that the intro is out of the way let's get on with the first video where I show you how to build and install DuraTrax's hard anodized shocks on your Evader DT.  Part numbers for the bags you'll need are DTXC9223 for the front shocks and DTXC9228 for the rears.