DuraTrax Evader DT Week: Going Brushless and 2.4 GHz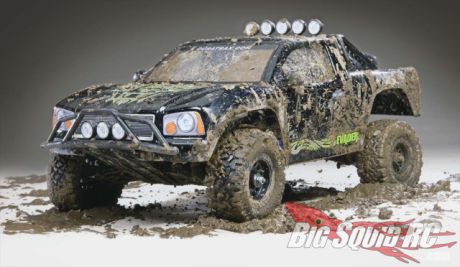 Welcome to day four of DuraTrax Evader DT week here at the Squid.  Today I'm taking out the stock electronics and dropping in some mad power and control.  The stock Sprint 2 ESC, a fine system for beginners, gets the boot in favor of a Castle Creations Sidewinder ESC.  The Photon 2 brushed motor is taken out and put aside in favor of a Castle 4600kv motor.  The Tactic 27Mhz radio is shown the door and replaced with a Futaba R603FF 2.4GHz FASST 3-channel receiver that is compatible with the Futaba 4PK uber transmitter.  Just wait until you see what this combo does for the Evader DT, my initial testing regimen puts the overall speed rating at just above STUPID FAST.  That's scientific people.  But you'll have to wait for another video to actually see it in action.  For now, let's get on with the show.
If you haven't already done so go read our review of the Evader DT.  As a quick recap, on day one I installed a full set of DuraTrax's hard anodized shocks, day two saw me installing a few chassis mods with some aluminum parts and the graphite chassis, and on day three I put a full set of ball bearings in the truck and an aluminum idler gear in the transmission. To follow this feature week just bookmark this link.  For a full list of optional accessories that are available for the DuraTrax Evader DT be sure to check out the DuraTrax web site.