DuraTrax Evader DT Week: Graphite Chassis and Aluminum Parts Installation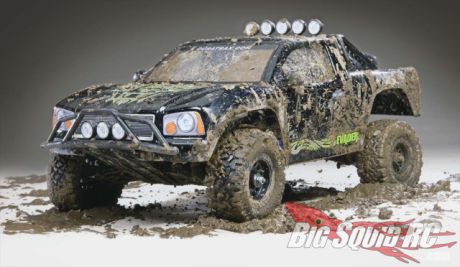 It's the second day of DuraTrax Evader DT week.  Yesterday I installed some of DuraTrax's high-end hard anodized shocks.  Today I tackle the blue anodized aluminum front bulk head (part DTXC6807), the blue anodized aluminum transmission brace (part DTXC9640), and the Evader graphite chassis (part DTXC6999). If you aren't a fan of blue, all of the aluminum parts are also available in purple, check the DuraTrax web site for a list of option parts and the numbers.  The aluminum parts will add to the overall strength of an already tough truck and the graphite chassis will make it lighter, more nimble, and add a bit of stiffness that the plastic chassis doesn't have.  All of which will be useful when I install the very powerful Castle Creations Sidewinder brushless system with a 4600Kv motor later down the line.  Watch the video for step-by-step instructions.
Make sure to go back and read our review of the Evader DT.  If you missed the first installment, in which I installed a full set of DuraTrax's hard anodized shocks, then go back now to read and watch.  To follow this feature week just bookmark this link.