DuraTrax GateKeeper RC Crawling Products!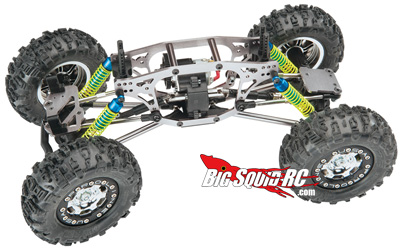 Ok, this caught our attention today for sure! It looks like DuraTrax is coming out with a whole new line of RC Rock Crawling products under the name DuraTrax "GateKeeper" products! These new RC crawling products are coming from Austin "GateKeeper" Dunn who's a pretty big name in the crawling scene! First up with the GateKeeper Mini GC-3 Chassis Kit with everything you need to turn the Losi Mini Rock Crawler into an uber 1.9 setup! The kit has gunmetal side plates, axle mounted servo plate, and rear axle link plate among other things. Looks pretty sweet.
Check the DuraTrax web page for more details.