Duratrax Li-24 2S-4S Balancing Charger w/Traxxas Plug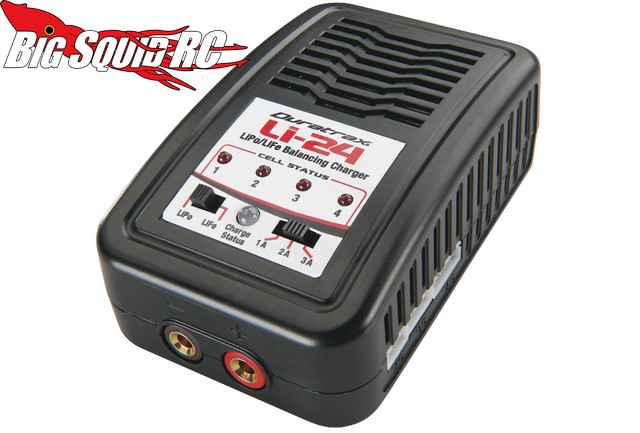 If you have been looking for a handy little charger at an affordable price point, take a look at the new Duratrax Li-24. The Li-24 is designed for light charging duties on most popular Lithium based packs and should be super easy to use.
* Made for 2 to 4S LiPo & LiFe batteries
* Max charge rate is 3 amps
* Features charge status LED and balance status for each cell
* Connectors are gold plated
* 200mA balance current
* Dimensions: 4.4 x 2.7 x 1.6″
The part number is #DTXP4621, it is street priced at just $24, and they are available right now. Hit up This Link for complete details on the Duratrax website.
Click Right Here for a very BIG TGIF Mystery Link!