Duratrax Multi Driver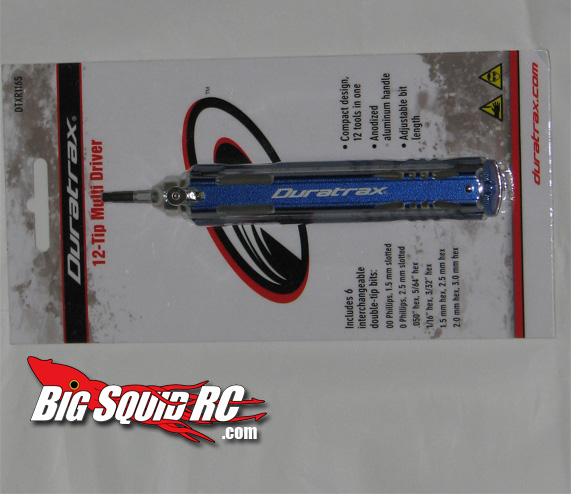 So recently we posted about the new  DuraTrax 12 Tip Multi Driver Tool. Everyone was thinking this could be pretty cool. Well one showed up on my desk today, and I had to show it! We were wondering how it actually worked/functioned, would it be easy to swap bits, and I have to say yes.. yes it is! We will be putting this thing to the test over the next few days/weeks but first impression is very good.
I like the warnings.. 'don't play knife vs hand', and 'you must be at cool and wear sunglasses'. Cubby informs me that they mean it's sharp, and you should wear eye protection. I'm pretty sure I'm right on this one.
Hit the official Duratrax page for more details.