Dusty Motors Pro Zipper Shroud For Traxxas Revo and Summit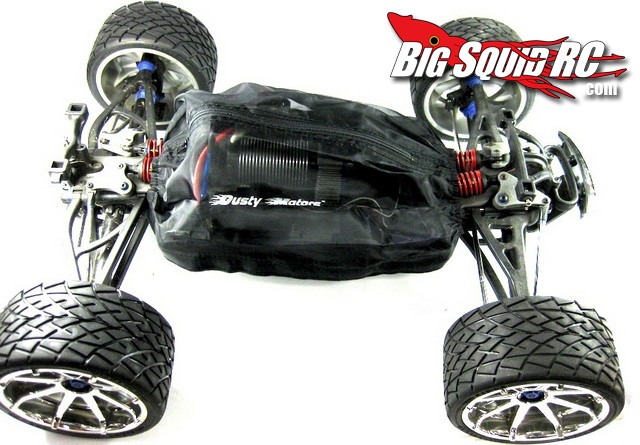 Do you want to keep dirt and water out of your 10th scale Traxxas Revo or Summit, yet maintain enough airflow to keep your electronics from overheating? Dusty Motors has a polyester shroud that fits the bill. The Pro Zipper Shroud from Dusty Motors features a zipper for easy access to electronics, it's splash proof, and it's hand made. Street price is $29, they are available right now, and you can get complete information right HERE.
Have you read our Traxxas 1/16th VXL Revo review? Check it out right HERE.