Dynamite GPS Speed Meter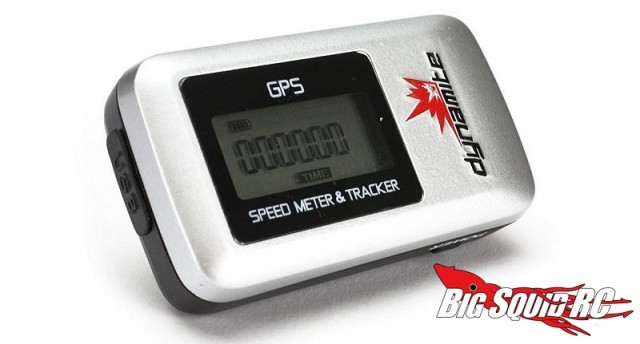 Every wonder how fast your car goes? Tired of those cheap softball radar guns going bad on you? Dynamite RC has an answer to your problems, their new GPS Speed Meter.
The Dynamite GPS Speed Meter is a compact unit that can measure the speed of your car, or show its location and altitude. The unit's built in WASS/EGNOS/MSAS/RTCM allows it to be used anywhere in the world, while its 10Hz refresh rate gives it fast response.
* PC Interface for Google map products
* Battery: Lasts up to 4 hours
* Connector Type: Micro USB charging port
* Weight: 1.06 oz
* Length: 2.59″
* Width: 1.56″
* Height: 0.82″
The part number is #DYN4401, they are street priced at $124, and they are expected to start hitting hobby shops early next month. For complete information hit up This Link over on Dynamite's website.
Click Here for more Dynamite news on BigSquidRC.