Dynamite Prophet Sport Duo LiPo/NiMH 50W x2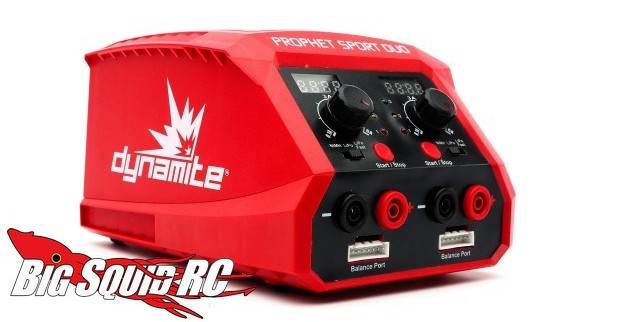 The new Prophet Sport Duo from Dynamite is an affordable two channel battery charger. The latest in the Prophet series of chargers can charge at up to 6 amps (50 watts) on each of its channels and has a maximum cell count of 6S.
* Rugged and compact design
* Includes banana to EC3 adapters
* Adjustable current 0.1A-6.0A
* 5 year warranty
* JST-XH balance connector
* AlphaNumeric display
* AC only input power
The part number for the Dynamite Prophet Sport Duo is #DYNC2020 and it has a street price of $99.
Hit up This Link for more Dynamite news on BigSquidRC.