Dynamite Reaction 20C and 30C Lipo Batteries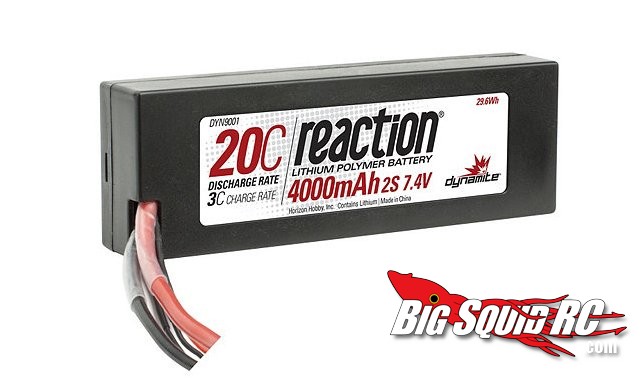 The crew over at Dynamite RC have announced a new line of Lithium Polymer batteries called the Reaction series. This is an affordable line-up of Lipo's with 20C to 30C discharge rates. Capacities range from 4000 to 5000 mah, and they are available in 2 and 3S cell counts. Hard cases are used to protect the cells and you can get the Reaction packs with either EC3 or Traxxas connectors. A 1 year warranty now comes standard on all Dynamite packs just to sweeten the deal.
Prices for the new Reaction series Lipo's range from $29 for a 2S 20C 4000 mah up to $69 for a 3S 30C 5000. Hit up the official Dynamite Website for more information. Hit up THIS link for more Dynamite news right here on BigSquidRC.