Dynamite SpeedTreads 1/8 Buggy Robber Tires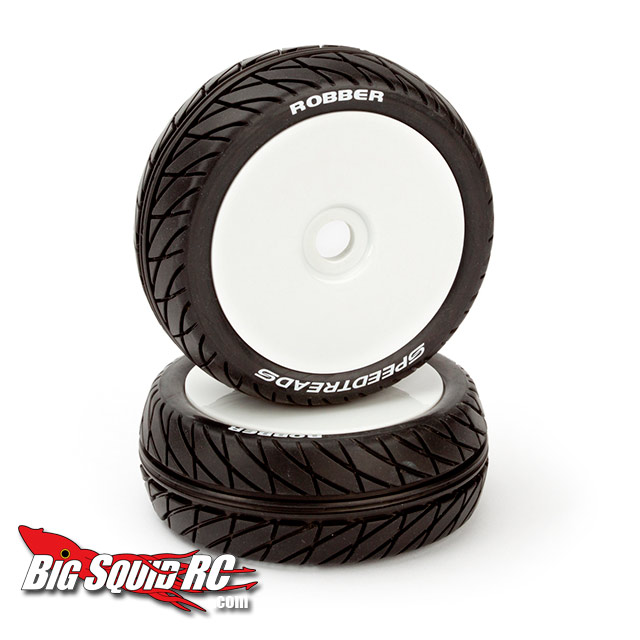 The latest tires from Dynamite are the SpeedTreads 1/8th Scale Buggy Robber Tires. The wheel and Tire combo is for optimal grip on streets and hard surfaces. No need to shred those off-road tires apart when you can just toss a set of these on. They are available as just tires, or pre-mounted to the rims. Street price is about $18 a set (mounted) and part number is DYN8264.
Don't forget you can get more Dynamite news here on Big Squid RC. Click HERE.