E-Fest 2012 Pictures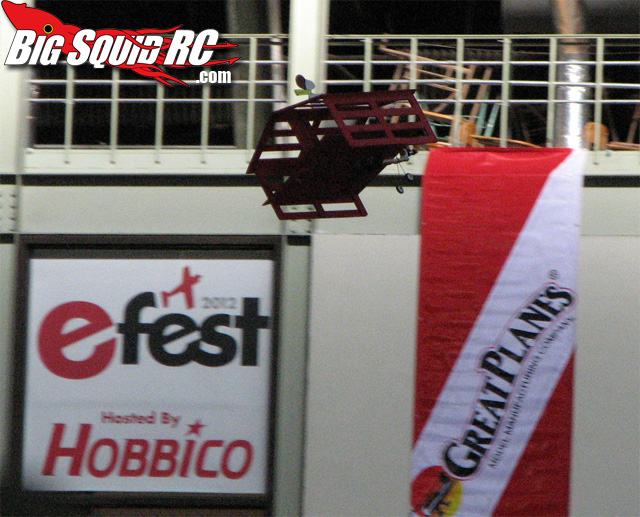 So the Big Squid RC Crew invaded E-Fest 2012 this weekend. There were a few new products there like the 18 channel radios. These things are insane! The place was packed with spectators who braved the bitter cold to come watch some awesome indoor flying. At any given time there was at least 6-8 planes in the air, a few heli's and a few misc who know's what's flying around. There was a caged off 3D flying section along with a heli section, but most of the armory was dedicated to just normal flying. I really like the USS Hobbico aircraft carrier that had mini plans landing and taking off from it while it was rolling around the on the floor. I also enjoyed watching the Snoopy Dog house defy physics and cruise around.
It was also cool running into a few fans out there! Seemed like everywhere we turned someone was saying 'Yo Big Squid!' There are a TON of pics from the show, so make sure to keep reading to see them all!