E-flite Apprentice S 15e RTF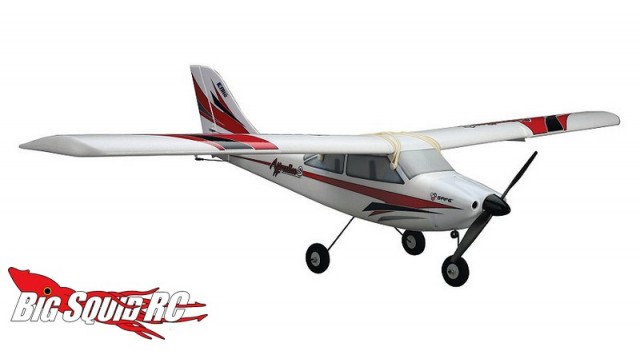 The latest plane from E-flite is the Apprentice S 15e RTF. On the outside the Apprentice looks pretty run-of-the-mill, however, the people from Horizon put a pretty bold statement into the press release, "This airplane is the most intelligent RC airplane ever offered by Horizon Hobby.".
On the inside the Apprentice is full of the latest flying technology called SAFE. SAFE stands for "Sensor Assisted Flight Envelope", a sophisticated type of flight control controlled by sensors and software. The SAFE system gives the plane flight envelope protection, multiple flight modes, and full time AS3X stabilization. To boil it down, the SAFE technology makes the Apprentice exceptionally easy to fly, a great thing for beginners.
The Apprentice comes completely RTF, everything you need to get up in the air is included in the box. For power it comes with a 3S Lipo battery, 15 size 840kv brushless motor, and a 30 amp ESC. Wingspan checks in at 59″ and the overall length is 42.5″. The part number for the Apprentice S is EFL3100 and it has a street price of $299. For more information THIS is the link you want.
Come on, you know you want to click a TGIF Mystery Link.