Electrix Circuit ST to SC Conversion Kit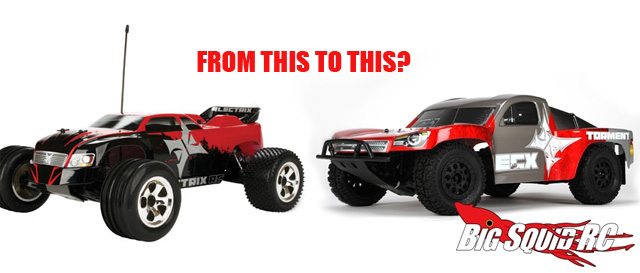 Picked up a Electrix RC Circuit stadium truck, and recently decided you would like to have a short course truck instead? Well it looks like Dynamite will be able to make it easy for you to do so. They will soon have a Circuit Stadium Truck to Short Course conversion available soon to help you with your indecisiveness.
We don't have the official press info on it yet, but when it's available we will post it up. You can also check out Electrix RC for other info on their ST and SC vehicles.