Electrix RC Torment 1/10 Scale Short Course Truck!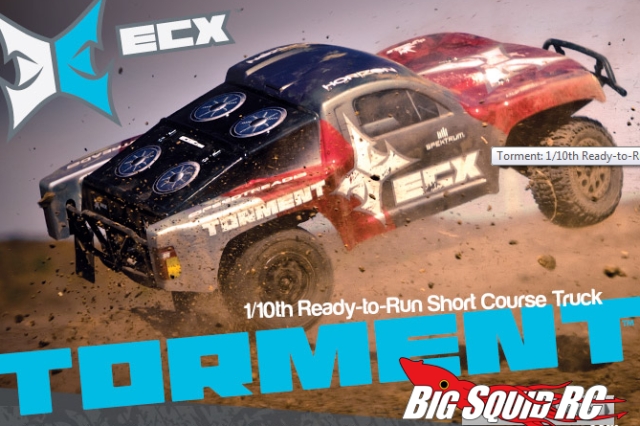 We SO called this MONTHS ago! No one was saying anything about a new Electrix RC vehicle, but we told you that a Torment Short Course Truck was coming! Man, I love it when we look like Nostradamus! The Torment is indeed a 2WD 1/10 scale short course truck that looks to be pretty close to the rest of the Electrix offerings, but there is a twist. For example, the Torment now ships with a DX2E 2.4GHz Spektrum radio and SR200 receiver! No more AWFUL long AM antenna and the less-than-stellar Electrix radio. The truck is powered by a 20T Dynamite motor, has ball bearings all around, and that super cool nylon composite plastic for all the parts.
This thing could be a real basher! It's too bad we didn't get a press release on this beast, or we could have told you "we told you so" even sooner. Maybe Electrix mistyped our e-mail address or something. Hmm… Be sure to check out Electrix RC for all the info.