ElectrixRC's next entry level entry in the entry level sector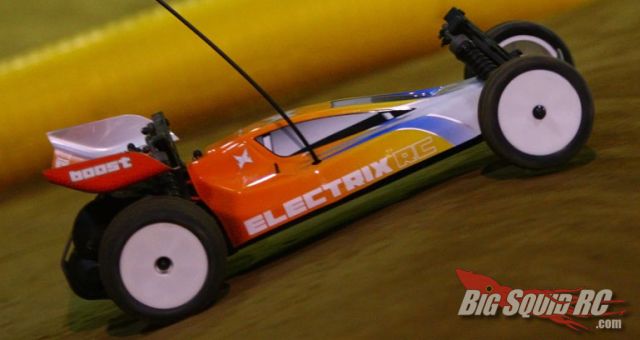 And now ElectrixRC brings us another really inexpensive, entry level vehicle.  The Boost is a 1/10 scale, electric buggy all put together and ready to go out of the box.  For an entry level vehicle it's got some nice features like full ball bearings, oil filled shocks, an adjustable slipper clutch, and multiple shock mounting positions for extra tunability.  For those that are more bent on bashing than joining the rookie class you'll find a durable gear differential.  You'll also find a Dynamite ESC and 20T motor under the orange or blue hood.  If the Boost is even half as tough as the basher friendly Ruckus, this thing should take a beating like no other buggy.
The Boost will be arriving soon at a super affordable price of $129.99 for everything, battery and wall charger included.  Check out the ElectrixRC website for more info.