Element RC has joined the basic rig or "sport" model game. Element is the underdog in the RC world, and time and time again they have risen to the top. So will the new Sendero Sport Edition hold up to the Element RC name? Or will it tumble down the scale cliff and explode like a chair in the Simpsons? Read more to find out!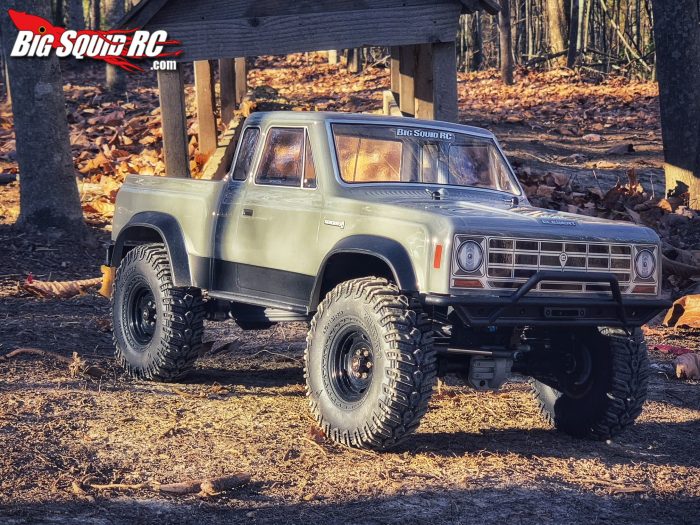 From: Element RC
Direct Link: Element RC Enduro SE Trail Truck Sendero RTR
Review By: Jeremy Griffith
Photography By: Jeremy Griffith
Test Drivers: Jeremy Griffith
Specs:
RTR or Kit: RTR
Ages: 14+
2wd or 4wd: 4WD
Shaft or Belt: Shaft
Electric or Gas:  Electric
Waterproof: Water Resistant
Scale: 1:10
Length: Varies
Width: Varies
Wheelbase: 325.12mm (12.8in)
Motor: Reedy Power 5-slot 16-Turn Brushed Crawler Motor
Low voltage cut off: yes
Radio: Flysky FS-G4P, 2.4GHz, 4-channel radio
Internal Gear Ratio: 12:1
Weight: Varies
Servo: Reedy Power 1523MG (metal gear) Water-Resistant servo
Screws: Hex
Chassis: Stamped steel high clearance frame rails
Bearings: No, Bushings
Tires:  1.9″ x 4.75″ PinSeeker tires
Wheels: 1.9″ Steelie bead lock wheels
Part Number: 40107
Street Price: $299.99
Top Speed: 8MPH?
Primary Competition: Axial Adventure, Traxxas, FMS Model, Rebel RC, and RC4WD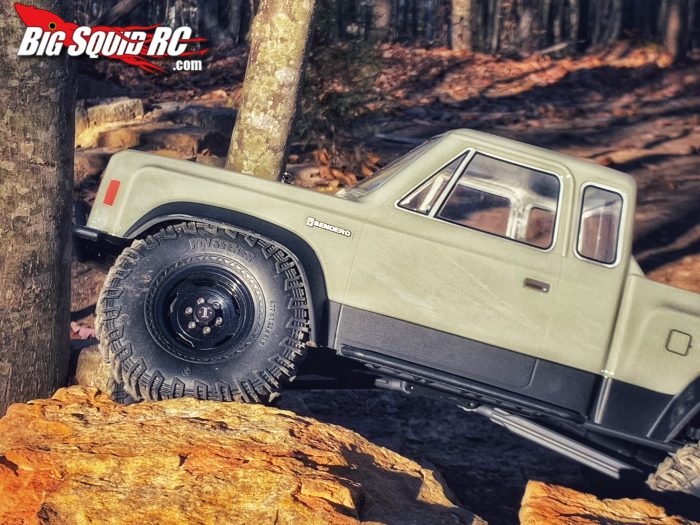 Build Quality: Our Sendero Sport came out of the box in perfect condition and ready to put in some work.
Set up notes:  Despite what some say, stickers will not help your rig perform better. But that does not mean you shouldn't add some to the rig as soon as you get it. Element RC has been the best company in the last 3 years when it comes to supplying their rigs with amazing decal sheets and boxes that double as a scale garage. The Sendero Sport Edition is no different. The scale shop and decals are on point for this rig, keeping Elements Scale streak going.
Test Venues: Daniel Boone National Forest, Juicebox Holler
Radio: The Sendero Sport comes with a Flysky FS-G4P, 2.4GHz, 4-channel radio. As the Sendero Sport is a basic model, the FlySky 4 channel may seem like over kill. But once you start adding lights, winches, and so on, you won't have to run out and get another radio, saving you money in the long run.
Turning: The Reedy Power 1523MG has 45 deg. steering throw along with a steel servo horn. Even on the bigger rocks the servo never felt under powered. For a sport model the Sendero Sport has a great servo but can be loud at times. The servo says water resistant, but we had ours fully submerged and had no issues.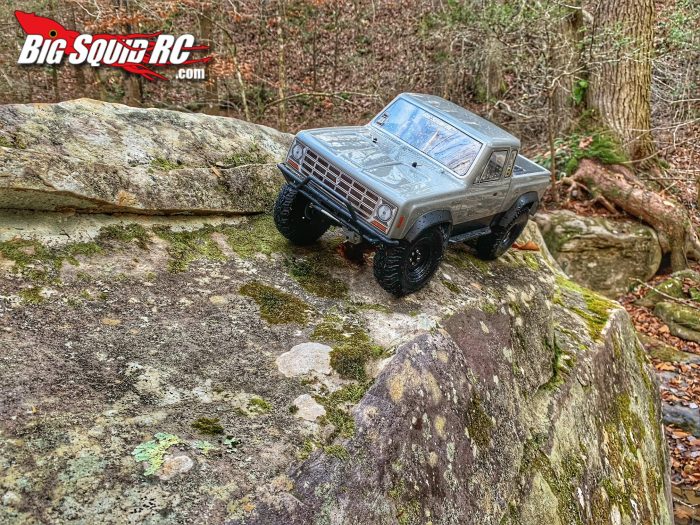 Crawling: Starting with the tires, the Sendero Sport comes with a set of Pinseekers, Elements own in house tire. The tires are 1.9″ x 4.75″ and have an aggressive tread pattern that contains the Element logo. The slimmer tire not only looks scale but performs great. The Pinseekers seemed to find grip on any terrain, even on wet rocks. The Shocks are 90mm with mini springs to add to the scale appearance. The shocks keep the weight of the rig low and giving you a great weight to scale ratio of the rig. While trailing the shocks are smooth and will impress you with its flex over and over again. The STEALTH XF GEARBOX has the motor mounted up front, increasing the weight up front of the rig, giving you more grip on inclines. Overdrive gears for the Stealth XF are available from Element so if you're looking for more performance you will be covered. The Sendero Sport uses Bushings instead of bearings. Since the rig is a Sport model, utilizing bushings instead of bearings helps keep the cost down. With bushings you won't have to worry about them failing like bearings eventually will. A romp through the water or mud with the Sendero Sport will require less maintenance, as bushings wont rust and lock up on you. You can also swap out the bushings for bearings down the road if you want. The Sendero Sport has a smooth creep for those tricky obstacles, as well as plenty of wheel speed when you need it.
Broken parts: Our Sendero Sport took a good beat down and has yet to break any parts.
Best Mod: if 3D files are available, then I would pick those up. Knight Customs does have a lot of files for the Element RC lineup.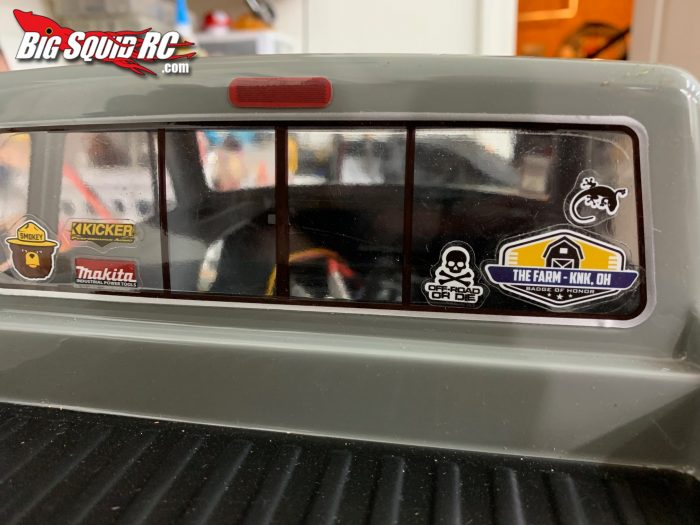 Summary:
Time to bash: Plug the battery in, pop the body and pins on, and you're ready to rock!
Workability: Since the Sendero Sport is a "sport" model, the rig has a basic layout and is easy to work on. The Sendero Sport would make a great rig for new hobbyist. Simple to understand and plenty of room for upgrades.
Car Show Rating: With a Sport model you really can't expect a lot of details. Things like licensed bodies, tires, interior's, metal links, multiple servos, will drive the price up fast. Element RC has done a fantastic job at keeping the Sendero Sport cheap while maintaining its good looks. The body has hints of Mopar, clear windows, window trim, tubed bumpers, and a mat black bed liner. May not seem like a lot but those details break up the body, making it more scale and less toy grade looking. One thing that needs to go is the body post. May seem like a small complaint, and it is, but in the scale world, the smallest detail can bring you the biggest joy.
Handling: Out of the box the Sendero Sport drives like a deluxe model. Its capability over hard terrain and its durability is like no other Sport model. Element has raised the bar for basic rigs by showing it can be done without sacrificing performance. The new Pinseeker tires play a big part in that. With their softer compound and aggressive tread, nothing seemed to stop them from getting to go where they wanted too.
Value: A lot of companies have "sport" or basic models. Sport models offer an affordable RTR for people just starting out in the hobby, a blank canvas for builders, or a rig you just want to toss in a battery and go. Element has nailed this Sport model with a price tag of $299.99 all while keeping the rig from looking like a Wal-Mart toy. And you get a new scale shop out of it, so that's a win in our book.
Parts Availability: Element has a great part support both online and local hobby shops. So, finding parts will not be a problem if you need too.
Big Squid Rating: Element RC worked hard at keeping the new Sendero Sport Edition affordable as well as making it worthy of the Element name. From trail runs to hard terrain, the Sendero Sport Edition can handle whatever you toss its way. From a builder's standpoint, I love all the options you have with the Sendero Sport Edition. I see a lot of scale rigs coming from the base in the future. Rigs like this keep the hobby going, and if Element RC keeps it up, there will be no stopping them, as long as they do away with the body post lol.
Catch the running video here: