Evan's 5 Minutes…on RCX is Upon Us!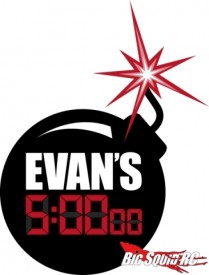 RCX is here Squiddys! This is a very special Evan's 5:00 as I am currently sitting on the floor in Chicago at RCX setup! We have a ton of stuff to get ready for tomorrow including Bash-A-Palooza, which will be kick @$#! Make sure you check out the rules and get registered to bash! We're giving away $1500 worth of prizes to the entrants, so bring your monster truck or SCT and sign up! Make sure you stop by the Big Squid RC booth, grab some stickers, and see the booth babes… Everyone loves booth babes 🙂
So far the show looks pretty sweet. Lots of tracks, vehicles, and Vaughn Gitten Jr. has already been out bashing the crap out of his drift car. Totally awesome 🙂
RCX may bring some big things tomorrow, so you'll just have to keep checking BigSquidRC.com to catch all the news and happenings from RCX if you won't be here live. If we see anything uber cool or brand spankin' new, you can rest assured we'll post it.
I better get back to work. Brian keeps giving me the "Why am I working my butt off and you're sitting in a chair when I'm your boss" look. Check out the gallery below for a couple exclusive RCX Chicago 2011 setup shots! Until we meet tomorrow Squiddys, BASH HEAVY!