Evan's 5 Minutes…on Paying it Forward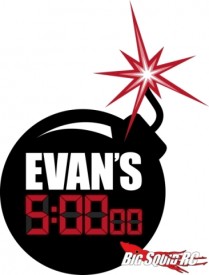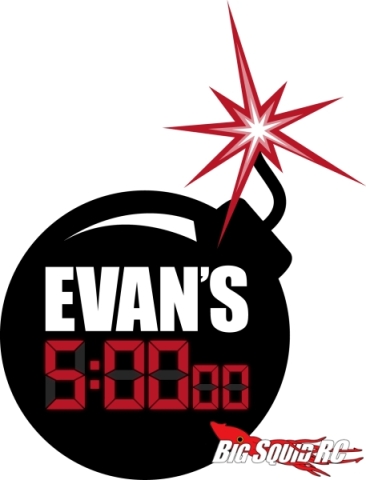 I credit the RC hobby with saving my life. I know that sounds ridiculous, but it's not entirely an exaggeration. In my non-BSRC life, I work for a global company in the corporate Information Systems department. The stress is often insane, and being a computer guy, most of your hobbies involve electronics (console and PC games mostly). I'd spend all day at work surrounded by computers, then come home and sit in front of one all night. I never really got away from them. My frustration levels and inability to deal with the stress increased, and I grew to despise my job. I was lost, miserable, depressed, and really struggling with things. I needed an outlet.
I don't know why I walked into a local hobby shop that day, but I walked out with that outlet I desperately needed. RC was my way to escape the pressure and frustration I dealt with every day. Flying through parking lots at 50 MPH, catching some massive air, or watching a short course truck flip end over end after an awesome crash were the most liberating and kick @ss experiences I had experienced in months! Suddenly, my job didn't seem so bad, the stress didn't seem so insurmountable, and things just got better. When I wanted to share my passion for this amazing hobby, Brian and the guys here at Big Squid gave me the opportunity to do just that, and I owe them a great deal of gratitude for it. I realize the irony that it involved a computer again, yes. However, I have my RC world to escape to when I need a break.
So why share all this touchy-feely stuff with you Squiddys? Well, I believe it is important for all of you to know just how passionate I am about this hobby, and how important it is to me. I also believe it is vital to pay it forward. You won't see me at a track on race day or at a massive hobby event very often. You'll find me in parking lots and local bash spots. What is more important than where I am, is what I'm there with. I may be bashing my Traxxas Revo 3.3 BL conversion or my HPI Blitz, but I can almost guarantee that in my trunk is a Traxxas Stampede 2×4 with a couple of fully charged packs. Why? Because every time anybody stops by to watch for a second, I make sure they have the opportunity to get some time behind the wheel.
I'm not going to let someone who has never touched an RC vehicle just start ramming around on my Revo. That isn't safe or responsible. However, I'll drop the Stampede in training mode (Traxxas hit a home run with that idea) and let them go nuts. Inevitably everyone is hesitant, especially if it is a parent and their child is driving. "I don't want them to break something" or "Thank you, but that looks expensive and we don't want to hurt anything." Do you know what I respond with? "That's part of the fun! Now go crazy!"
I make sure and stay close, give some direction, and keep everyone safe. If the driver slams into a tree and a tire and A-Arms go flying, I laugh, give them a high-five, and tell them how awesome that was! If I have to spend $20-30 on parts to fix a vehicle, but recruited a new hobbyist, I have done my part to help pay it forward. Once the 'Pede is fixed, it goes back in the trunk for the next onlooker to get a chance to drive.
The bottom line is simple. If you truly love this hobby like I do, never deny the chance to share it with someone else. Take a vehicle that's getting nothing but shelf time or pick-up a Traxxas Stampede 2×4, or something from Electrix RC like the Ruckus and make sure you have it with you all the time. If someone shows some interest in what you're driving, offer them some wheel time with your designated "newbie basher" and let them have some fun. If they crash, shrug it off; make it seem like that crash was the most awesome thing you've seen in months. If they offer to pay for the damage, don't let them. Tell them to take that cash and go to a local hobby shop and buy a truck and come bash sometime. You never know what that experience behind that little plastic wheel is going to do for that person. You may just save their life.