Evan's 5 Minutes…on the Unveiling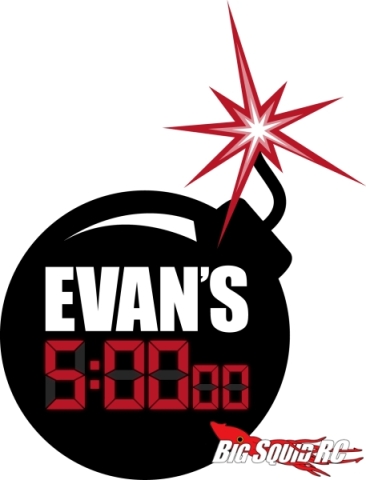 I've been part of the Big Squid RC crew for a few months now. I've been sort of lurking in the shadows of the news and press releases surrounding the RC world and I've published a couple reviews. I owe Brian, Cubby, Jeff, and the other guys a huge "thank you" for giving me a chance, and allowing me to find a place on the BSRC team. There comes a time when you need to step out from the shadows, and bring something more to the table. It's time for my 5 minutes of fame, so to speak. I'd like to take this opportunity to officially unveil the Evan's 5 Minutes…column.
The idea is fairly simple. From time to time I'm going to take 5 minutes to rave about or review something in RC. The whole idea is to be short, quick, and to the point. I will admit that in the past, these haven't been some of my shining qualities (although my girlfriend would likely beg to differ :P). However, I'm going to do my best to jam as much substance as I can into a column that takes 5 minutes or less to read.
I'm not sure about the frequency or the scheduling of these little outbursts just yet, but I'm leaning towards every Friday. One thing I would really appreciate is feedback from all of you readers out there! Feel free to contact me anytime at evan(at)bigsquidrc.com (replace the (at) with @, dang spammers) and let me know what you think, or what you might want to hear about in 5 minutes or less. I'd also like to give a quick shout out to Jason N. from the FTW for hooking me up with the
sweet logo! Thanks man!
Stay tuned Squiddys, my first official 5 minutes are coming soon…