Event Coverage – Axial RECON G6 Series & Terra X, Bloomsdale Missouri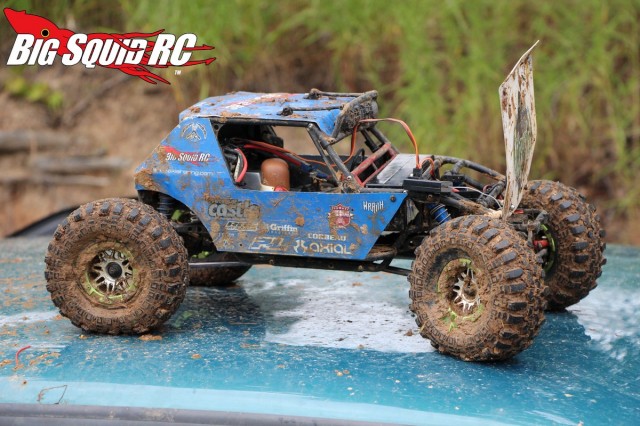 The scale scene is huge right now and there is no hotter event for scalers than the RECON G6 Series. Luckily the RECON G6 tour made a stop near us in Bloomsdale Missouri last weekend so we got a chance to drop by and check it out. The big sponsors of the RECON G6 Tour are Axial and Pitbull Tires.
We dropped by on Sunday when the RECON Terra X was being held and boy was it something. Terra X is a radical form of off-road racing that uses both man-made and natural obstacles to create the course. Unlike a "normal" rc track, it's quite an accomplishment just to finish a Terra X race, and while the course may have been small, lap times were quite long.
The Terra X course in Bloomsdale consisted of a big concrete "mountain", then some rough grassy/dirt areas. Drivers had to use a steady throttle finger, good lines, and lots of finesse to make a clean lap around the course. It was truly hardcore off-road racing, and after talking with some of the competitors, they unanimously enjoyed the course.
To find out if the RECON G6 Tour is coming your way, simply click THIS LINK. To read more about RECON G6 here on BigSquidRC, HERE is the link you want.
Click the "Read More" button below to see two more galleries of pictures from the Recon G6.