Event Coverage – Make it or Break it RC, Scaler Competition, Fults Illinois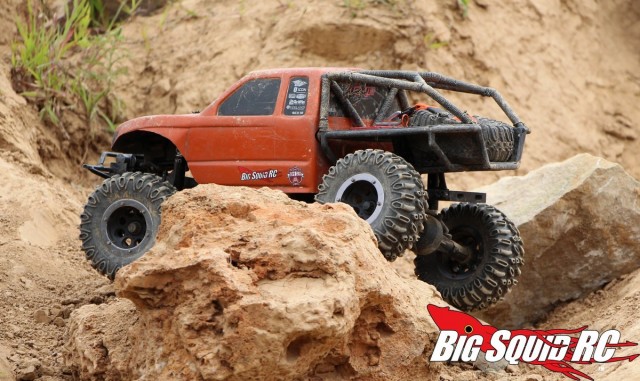 On Sunday I made the trip about 30 minutes south of the St Louis metro area to Fults Illinois to watch the first scaler competition put on by Make it or Break it RC. The Make it or Break it RC crew had set up a cool rock crawling area, plus they had a hill climb, a mud pit for side-by-side racing, and an area for a truck pull. Whatever type of scaler action you were into they had a great area to drive on. Three different classes were offered, 1.9, 2.2, and the crazy "Open Class" for the bigger machines and 6 wheelers.
The organizers put a lot of effort into the various courses and the competitors were having a great time. From the technical rock course, to a 15 foot rope bridge, to the tricky rock infested mud pit, there were smiles all around. By a rough count I would say there were around 30 drivers at the event, not bad for their first time, and that will surely grow as word spreads about them. I had a great time and can't wait to check out future comps held by the Make it or Break it RC crew.
To get more information on the "Make it or Break it RC" crew simply click This Link.
What other events has BigSquidRC covered this summer? Find out Right Here. Want the Bash Crew to cover your upcoming event? Click HERE.
Click the "Read More" button for five more galleries of pictures from the event.