Event Coverage – Traxxas TORC Series Joliet Illinois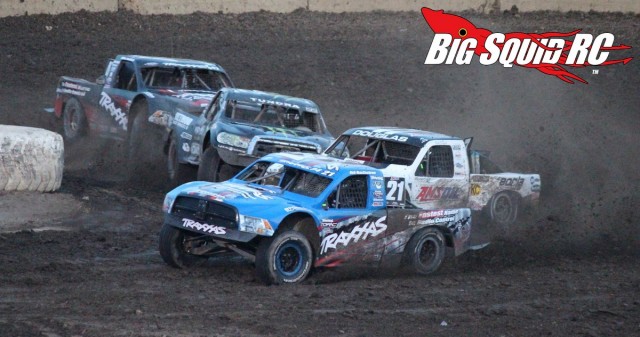 The ground pounding action of the Traxxas TORC Series hit Route 66 Raceways in Joliet Illinois last weekend with a bang. The greater Chicago area looks forward to their arrival each year and Red Bull athlete Travis Pastrana was there alongside some of the best off road racers in the world.
The track was described as hard packed, slick, and challenging, all of which lead to plenty of door-banging action. This years track featured a big double jump, a nasty rhythm section, and the high bank turns of the dirt oval. There was plenty of action with trucks spinning, flipping, and bashing all over the place, much to the enjoyment of the near capacity crowd. The BigSquidRC Bash Crew certainly enjoyed the show, it looked like our kind of fun only on a larger scale.
Pro Light Friday
1. Brad Lovell
2. CJ Greaves
3. Rafael Navarro
Pro Light Saturday
1. CJ Greaves
2. Keegan Kincaid
3. Rafael Navarro
Pro 2 Friday
1. Jeff Kincaid
2. CJ Greaves
3. Bryce Menzies- Oakley Bomb Award
Pro 2 Saturday
1. Bryce Menzies
2. Jeff Kincaid
3. Chad Hord
Pro 4 Friday
1. Johnny Greaves- Oakley Bomb Award
2. Ricky Johnson
3. Mark Jenkins
Pro 4 Saturday
1. Rob MacCachren
2. Johnny Greaves- Oakley Bomb Award
3. Ricky Johnson
For more information on the Traxxas TORC Series simply click THIS LINK, for more information on Traxxas RC vehicles click THIS LINK.
Click the "Read More" button for 4 more galleries of photos from the Traxxas TORC race.