Everybody's Scalin' – Axial Aluminum Aftermarket Axle Wars
If you're a fan of scale solid axles then you have no doubt been paying attention to the insanity that is the current state of the Axial vehicle aftermarket.
For the last few years, the gold standard for scaler axle upgrades was (is?) the Currie RockJock, produced by Vanquish Products (VP). VP is known for bulletproof design and impeccable machine work, and their axles have always been seen as the "crown jewel" of the line.
Somewhat more recently another company burst onto the scene, SSD RC. After a solid starting lineup of SCX10/Wraith accessories, they went whole hog and released their aluminum Diamond series axle for Axial trucks. While not officially licensed, they mimic the look of a custom fabricated off-road housing and are very trick.
Not to be outdone, VP has been at it again and just this week announced their jaw dropping Currie F9 housing. These things look out of this world. Seriously, did you see the faux welds? Be still my beating heart!
As I mentioned before, the aluminum axle is the crème de la crème of scaler upgrades. Sure, a powerful motor or built transmission is arguably just-as or more important….but it's not as visible. Outside of a slick new body, probably nothing dresses up an SCX10 like fancy housings.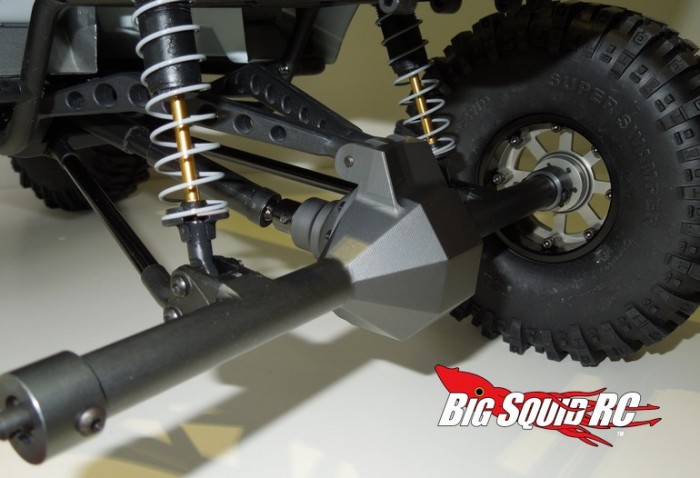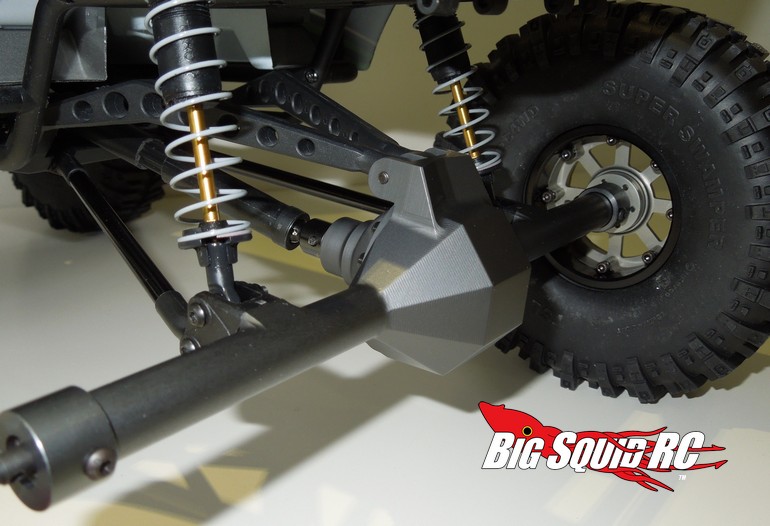 They help from a functionality standpoint as well given that you should never crack another knuckle/chub/housing again barring some crazy accident. They also help keep the center of gravity down low.
There are really only two negatives – they show scratches pretty easy (not necessarily a negative if a well worn look is your preference) and they don't slide over obstacles as easy as plastic stockers.
Ok, I guess there is a third negative – the cost. You can sometimes buy a brand new rig for the jack it takes to outfit your ride with a trick aluminum getup in the front and rear.  From what I've seen with both of these brands though, being expensive doesn't mean overpriced. You get what you pay for.
Hopefully these two companies (as well as other quality heavyweights like Rc4WD and Gear Head)  keep pushing the aftermarket envelope. If you've got the money honey, they've got your disease. Competition is a great thing, isn't it?
Click Here to see more scale r/c news on BigSquidRC