EVERYBODY'S SCALIN' – AXIALFEST BADLANDS NEWS!
What is poppin' everybody; hope you all had a great week and are ready for some weekend fun! As for me, this week has been very busy. I have been in grind mode between working on the Juicebox Off-Road Park, with the Scalin' Squids, and doing some other top secret Squid work.
AxialFest Badlands is only 20 days away and if you haven't seen by now we will be raffling off an Axial Scx10II custom build. To keep things fun and interesting, we are only going to show one picture of the rig until day one of AxialFest Badlands. Other than the custom build we will also have limited edition Big Squid AxialFest Badlands T-Shirts. Since the announcement of the shirts all of our phones have been blowing up with requests for them. If you are looking to get one, you might want to get to the Big Squid booth first thing because I don't see them lasting more than a day!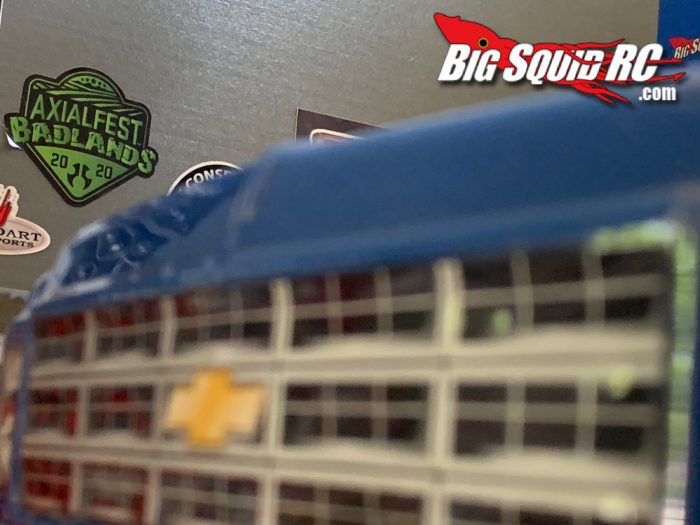 Last year I only got one day at AxialFest. It was still fun but three days of RC is better than one, lol. This years event will be even better. With a lot of the restrictions gone and more venders this year, AxialFest Badlands 2021 will blow last years out of the water. For pete sakes there will be a wedding this year! If that doesn't tell you how wicked this years event is going to be I don't know what will.
This will also be Operation 11 Charlie INC first AxialFest, I got to spend some time with them at USTE this year. I think it's safe to say we are all looking forward to trailing with them. Whoever you end up with on the trails with, just remember to have fun and be courteous of others and the property itself.  If you find yourself in front of me on the trails let me just say this now, " sorry for running into the back of you". I have a habit of running into the back of rigs while on the trail, never intentionally done, just seems to happen, lol.
Stay tuned for more Big Squid RC AxialFest Badlands news in the coming days. Until then have a great weekend and Keep Scalin'!