EVERYBODY'S SCALIN' BACK IN ACTION!!
Hello everyone and sorry for the absence, with so much going on at Big Squid RC, I haven't had the time to get much writing done, until now. In a way the worlds have aligned, I am now able to give the Squid my full attention. That means more videos, more articles, and faster turn around time on builds and reviews. I even resurrected my YouTube channel JUICEBOX RC, there you will find the behind-the-scenes videos of all the fun stuff we get to do at Big Squid RC. from film making to builds and a lot of outtakes, I hope it will give Squid Nation a deeper look into how we do things.
As I am finishing up the last steps for the Element RC KnightRunner review a good friend of mine Joe Harrison printed me a few of the Knight Customs parts. we got the grill, interior, and inner fenders and they look wicked! One of the reasons I like the KnightRunner so much is the amount of customization and scale nerdism the rig was designed for. With the new parts I am taking the KnightRunner into the Doll House Rig zone and not looking back!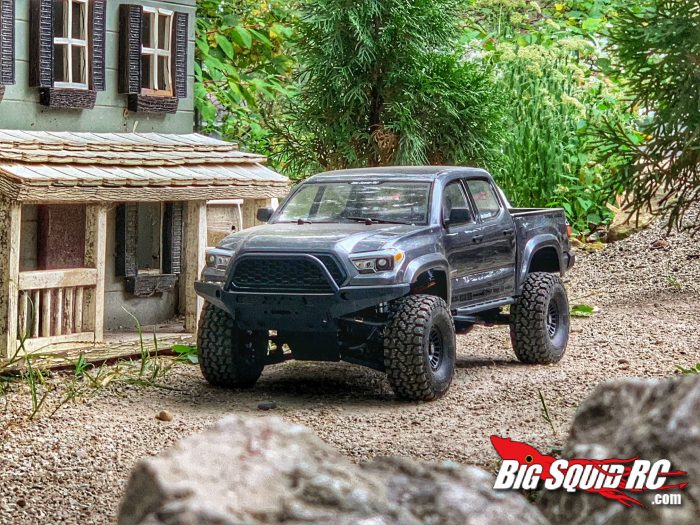 This year has been good for new RTR's, and the Element RC KnightRunner is in the top 3 for RTR of The Year in my eyes. We have put some miles on our KnightRunner and have yet to be disappointed with the rigs performance and attention to scale the details. We will have to wait and see what the rest of the year brings us to make a final choice. If Element RC keeps doing what they are doing, I think there is no stopping them and the KnightRunner is just a taste of things to come.
Ok all its time for me to get back in the shop. Thank you all so much for stopping in and checking out this Weeks Everybody's Scalin'. Your Future is not written, so make it a good one! Have a great weekend and Keep SCALIN'!