EVERYBODY'S SCALIN' – BARN FIND!
It's that time of year again, garage sale season. Being a scaler or just in the RC hobby in general garage sale season can be extremely beneficial for ones collection. Now, everybody's heard stories of people finding old 1.1 classic cars in barns for dirt cheap. Garage sales are no different, you can find some pretty amazing stuff at an unbeatable price. The other day while I was skimming through the Facebook RC pages I saw a post about someone picking up a Tamiya Black Foot for five bucks. You never know what you can find unless you go out and hunt.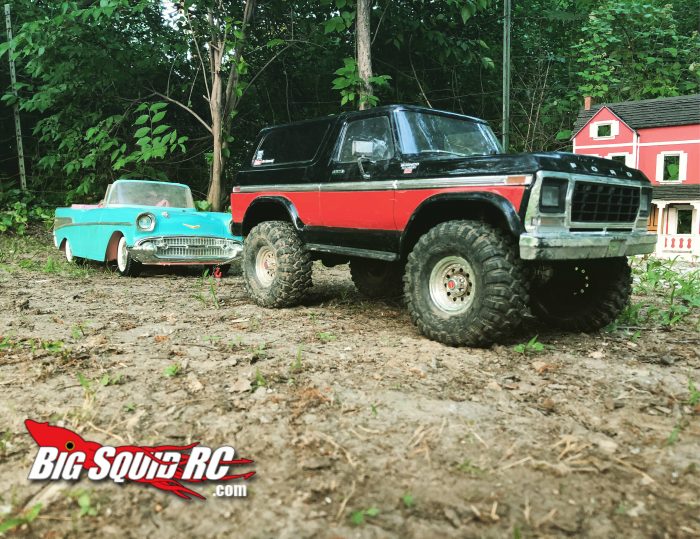 Now don't expect to find these diamond in the roughs at every garage sale or resale shop you go to. Even if you find something as small as scale figure or accessory, it is still a good find in my opinion. Over the weekend I found a gem that I had to have. A 1957 Chevy Bel Air Barbie car from 1988. The car itself is very cool but that's not what I was after. What made it a must have for me was the interior. I knew with some fabrication it would look perfect in my 49 Power Wagon and hey, if it didn't work out I only paid two dollars, definitely worth the gamble.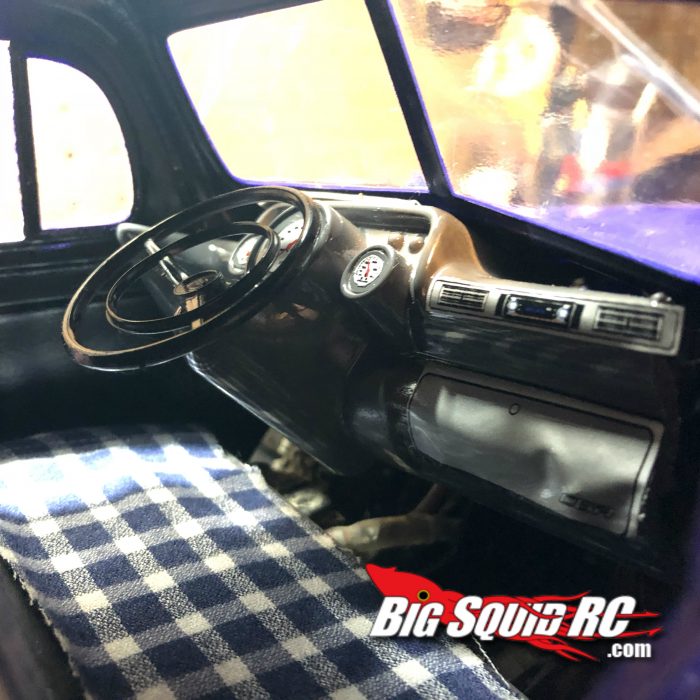 Stripping the Barbie car down was extremely easy, everything just popped right out. I even found a scale tennis racket and bottle of soda in the midst of tearing down the Barbie car. The dash and the bench seat we're about an inch and a quarter too wide, after some trimming it was a perfect fit. I used velcro to mount the dash, that way it's easy to take off if I ever have to do any adjustments, and then I used magnets to attach the seats to the body. That way everything is connected just to the body. It's not completed and I still have a little bit of work to do but I'm very happy with how it turned out so far.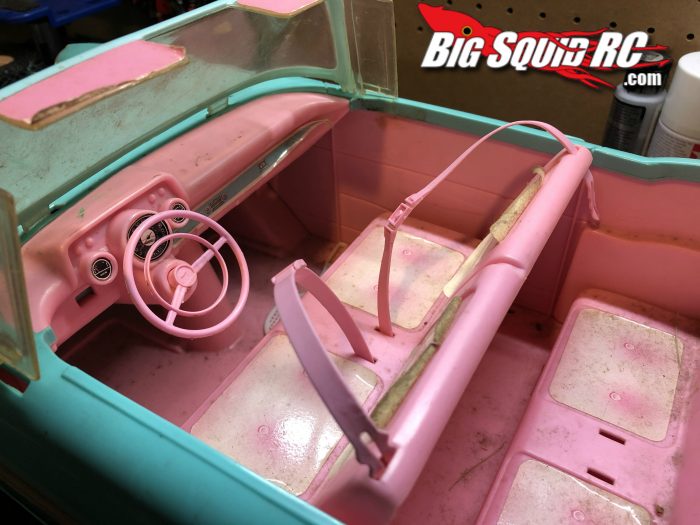 The next time you see a garage sale it might be worth stopping to see what forgotten treasures you might come across. As for the rest of the Barbie Chevy it will most likely end up in the off-road park as abandoned vehicle. Till next week and happy hunting!
And good luck to anyone going to Team KNK this weekend.