Everybody's Scalin' – Big Truck Driver
Hey everyone, what's up? Happy Thursday!
Today we aren't exactly talking monster trucks, but we are talking about a truck that is monstrous!
So last year I decided to get a Tamiya Globe Liner semi truck to convert to an off-highway log hauler. Well, as I found out the Tamiya really wasn't the tool for the job. I went wheeling with some buddies over the winter that used some really heavy duty rigs. As it turns out they were from Cross RC. I wrote about it here.
That lead me to buying a Cross RC HC-6. I've not really talked about this truck much, but I have been working on it. And man, what a glorious build it's been!
For those unfamiliar with the Cross RC brand, they make some VERY nice stuff. I've gotten to see most of their military truck kits in action and it's pretty crazy the amount of abuse they can take.
They pretty much all feature machined, well, everything, along with hard bodies using ABS plastic and styrene. Many even come with lighting or sound modules (the HC-6 has lights). They are true builder's kits.
When it was time to pick what to get, I went with the HC-6 because I'm a huge fan of classic US military iron. The HC-6, which is unlicensed, is a bit of a combination of several old school rigs, and I think it bares most resemblance to an M809.
The HC-6 comes with a cargo bed, but I wanted to do something a bit different and give it the configuration of a civilian log hauler. Something like maybe you'd see in the Pacific Northwest from a small logging company that took one of these trucks and converted it over.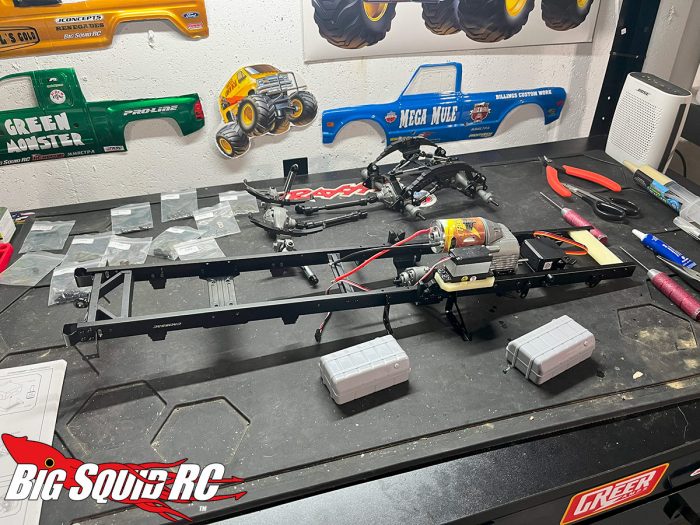 As she started to go together I realized I wanted the entire thing to be painted to give it that industrial look.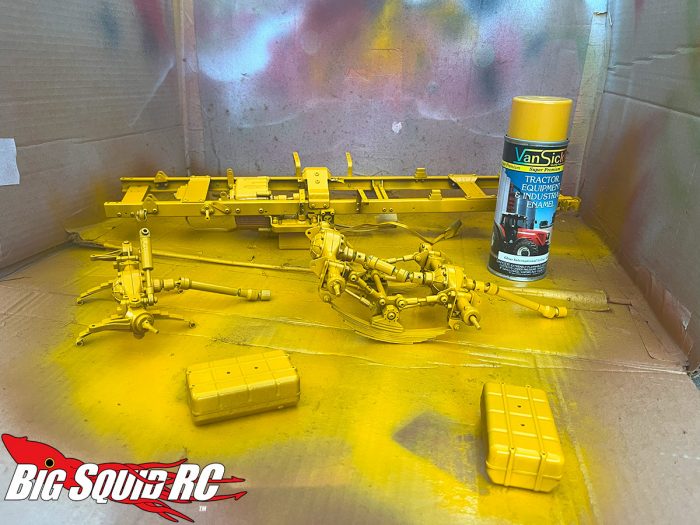 I did the chassis with an undercoat of a rust looking paint, and then went on top with an orange yellow. That way, when the truck starts to get dinged up, the paint will chip to show rust….giving it a weathered look. It turned out awesome!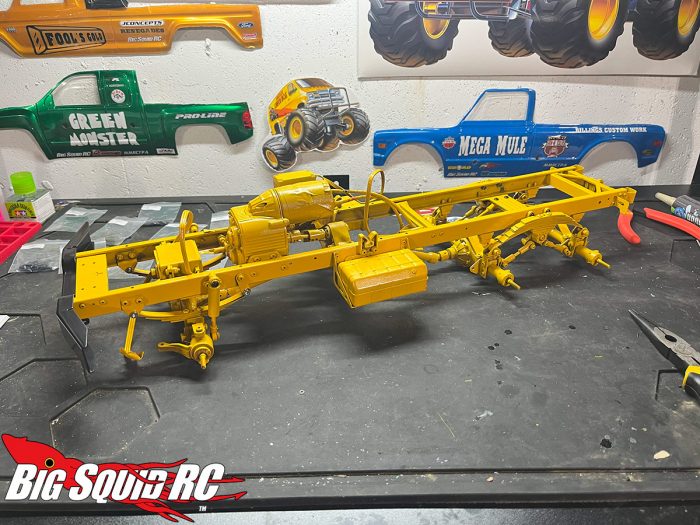 The truck features a cab with a full interior and it seemed like it would be a missed opportunity to not give it a driver….so after some modification I got a large GI Joe that I found at the local department store to fit just fine!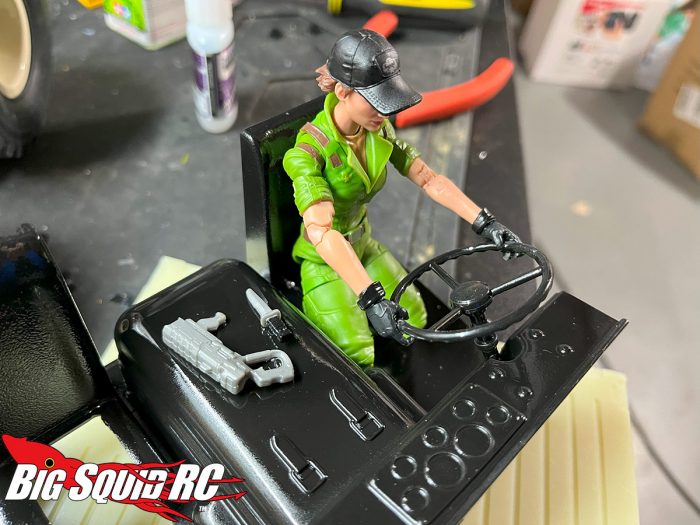 I then finished painting the cab and the details, as well as plumbing the included lighting kit.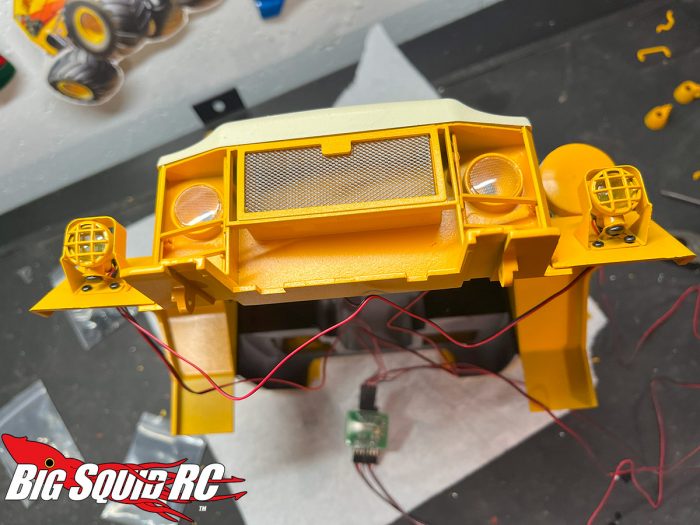 Up to this point, the entire build was by the instruction book. I wanted to do a logging truck, so the included cargo bed wasn't going to work. And no cargo bed meant no place to mount the battery box (which itself looks like a toolbox, which is very cool!), as is in the factory config. I hard mounted the battery box to the frame by way of four small screws into the frame rail. It worked!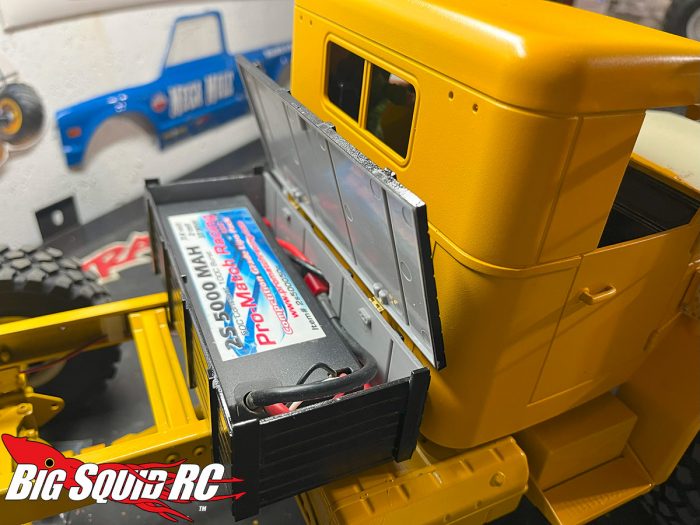 The wheels/tires were last. They are all beadlock, and they go together similar to the popular RC4WD Wagon Wheel. That means A LOT of screws! I wound up putting the wheels on backwards which gives the truck more offset for the crawling I plan to do with it.
With the truck together, it was time for a shake-down.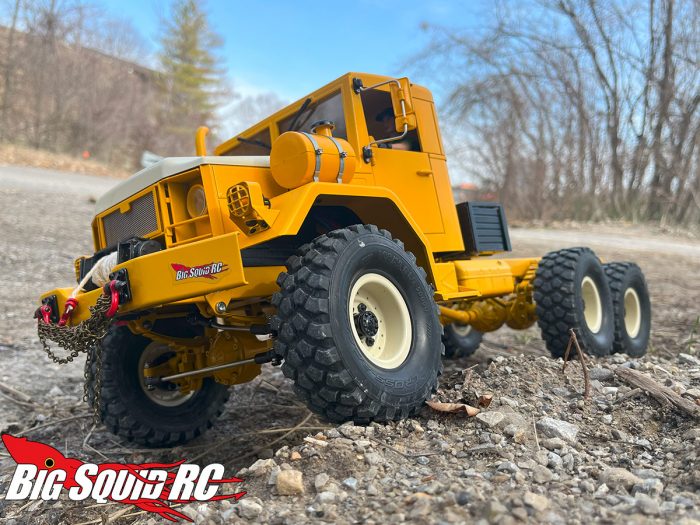 Oh hell yeah, what a monster! It feels heavy, but in a good way. Despite having a full leaf spring suspension, the truck is quite adept at crawling various terrain. For the ultimate test, I took it through a creek. The ol' girl had no issues.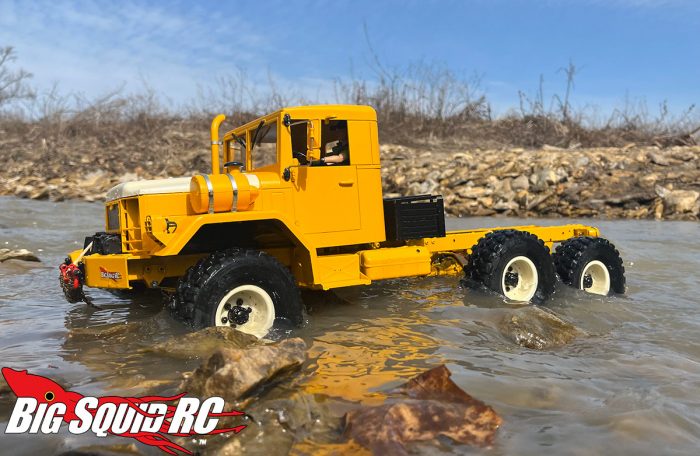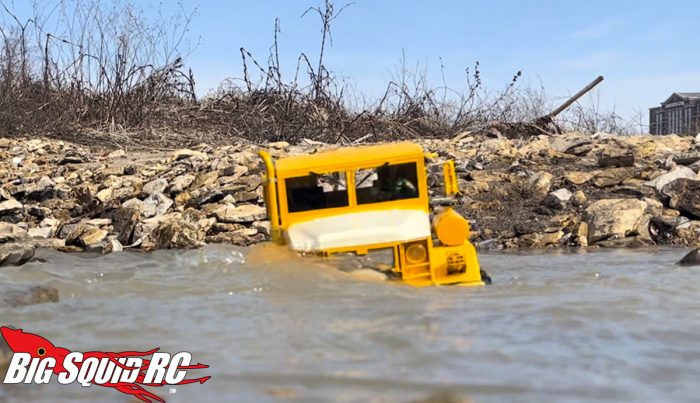 This is my kinda truck, folks. Sometimes you need the right tool for the job, and the big HC-6 sure seems like it. I am very impressed.
I'm now working on getting a fifth wheel attached to it, and figuring out a trailer. I'll talk about that when I get it done and start hauling logs.
Until next time, keep it on all 4's!