Everybody's Scalin' – Bustin' Broncs
Traxxas made a big splash this week with several big announcements pertaining to the TRX-4 platform.
The first, and most "visual", of the announcements was that a Bronco shell will be available. No word on the wheelbase of the body, but it will most likely be the same as the Defender, right under 13″. It'll come in red and sunset. Hopefully clear as well. I have a near fetish for vintage style body striping, so sign me up for the sunset version. It looks siiiiick!
Next up was probably the most important one- the TRX-4 will be available as a kit, albeit one with a radio and ESC. This is really interesting as I'd have to go back to the release of the Stampede and Rustler in the early 90's to remember a time when they released one. In the post T-Maxx world, they've been all RTR.
Save for the aforementioned ESC and motor, they haven't released any specifics of just what the kit will or will not include. I'd assume there will be special hop-ups, but that's yet to be seen.
Ok, now for the announcement that really makes me happy. They are releasing a lift kit as well as 2.2's and great looking Method wheels!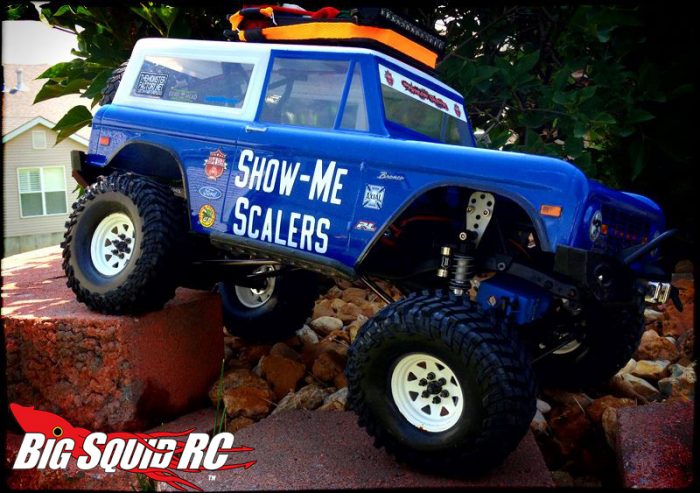 It's pretty cool to see an actual lift kit released that addresses several problems one would run in to otherwise if they just slapped bigger tires on. Back in the day I had a Bronco SCX10 (pic above) that I had to lift to run the really tall 1.9 RC4WD Baja Claws. I went with one of those cheap shock relocation kits and wound up totally messing up the suspension geometry. The truck was wobbly, top heavy and just no fun to drive in that configuration. The Traxxas kit should negate a lot of that.
I'm pumped about it because I am stoked to mount up a set of JConcepts soon-to-be-released 2.2 Ranger terra tires and Midwest wheels, which replicate the late 70's and early era of monster trucks that rolled around on 48″ tires.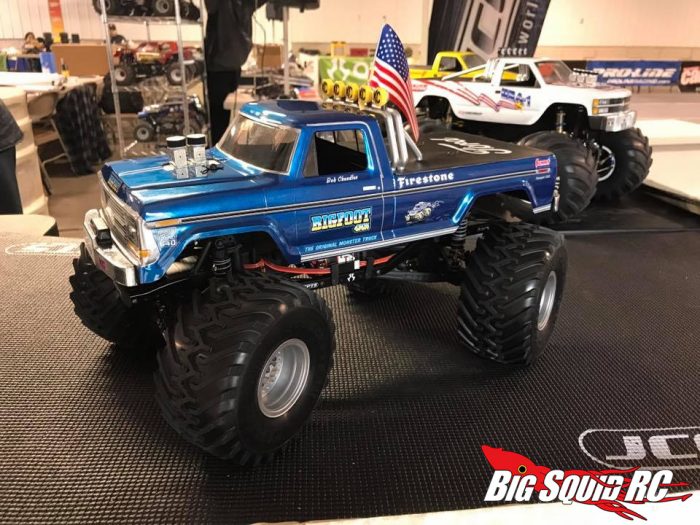 I have been mulling around on which way to go with our office TRX-4, but this makes the decision easy. It'll be a classic mudding monster!
As soon as the Bronco body, lift kit and JConcepts goodies are released to where I can get my hands on them, you will see the results right here!