EVERYBODY'S SCALIN' – CEN F-450 KAOS MODS!
Hello everyone and thanks for checking out this week's Everybody's Scalin'.  As the Ultimate Scale Truck Expo draws closer, we are currently wrapping up the projects and almost ready to hit the road! The Cen F-450 is one of the rigs that will be making the trip to the sunshine state with us this year. It's safe to say that after the new Cen F-450 film we shot the rig was going to need some love. Any rig that has had a 10lb rock drop on the bed, needs a good once over.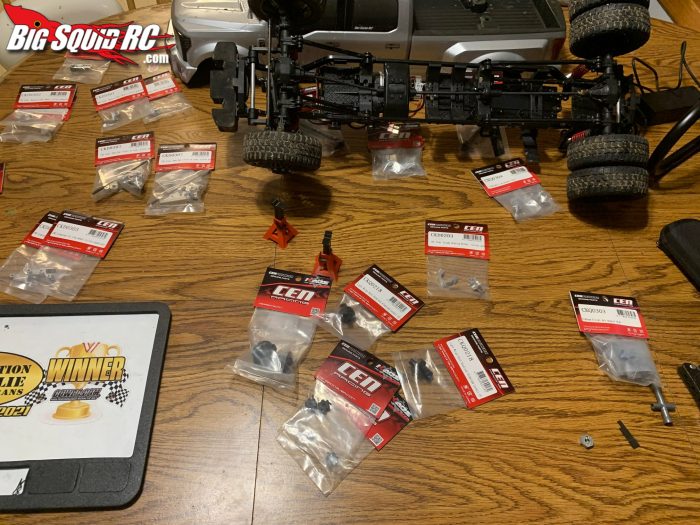 Using a bunch of the KAOS advance tuning upgrades, this F-450 is going to be more of an off-road work truck. First thing to do was add the lockers into the front and rear axles. Locking the diffs will keep all 6 tires grabbing traction, so the rig can now go through rougher terrain and not be limited to light trail driving. While doing the lockers I add the Aluminum C-Hubs, Aluminum straight axle adapter for the rear, CNC Aluminum steady bearing holder, CNC Aluminum Panhard mount and the Aluminum 4-Link brackets. Don't worry, I will put a parts list with links at the bottom if you are interested in picking any of these upgrades up.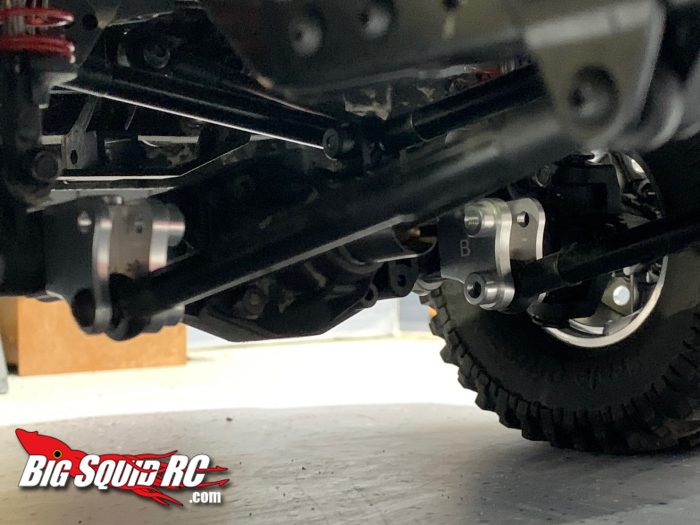 After making mess of the kitchen table, because working in the shop right now is like being in a freezer. I swapped the wheels out for a set of 1.55s, I prefer the smaller and more stock look compared to the daddy's money look. The 1.55's look good, but I think a set of 1.7s would be a perfect fit for the Cen F-450 dually if you are looking for a more scale appearance.  I also removed the front and read sway bars so the rig can flex and articulate on the terrain.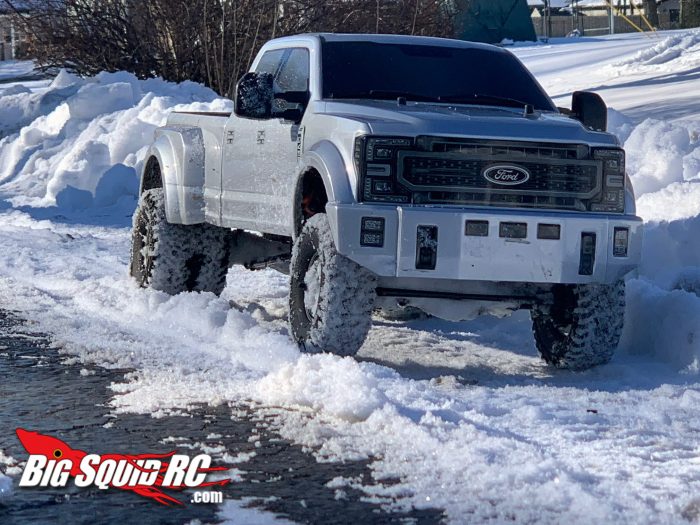 Driving the rig now is like night and day compared to its stock set up. The rig had no problem ripping in the snow and just looks so much better. Now that the rig is in tip top shape it was time to remove the bed. The sock bed if fine with some little dents and scratches, but a flatbed will fit this build better. There are a few options when doing a flatbed, handmade, 3D prints, or you could pick up one of the Crawlers N Customs work beds that look amazing!  My buddy Joe has been working of printing a bed for our F-450 and it looks wicked so far!
That's all I got for now, have a great weekend and KEEP SCALIN'!