EVERYBODY'S SCALIN' CEN RACING F-450 DUALLY MODS ROUND 1!
Hello everyone and welcome to this weeks Everybody"s Scalin'! The shop is back up and in running order, never fails to get destroyed days before leaving for an event, then stays that way for a week or two after. After the clean up the first rig to hit the bench was our Cen Racing Ford F-450 Dually. As for the mountain of mods we received from Cen Racing we started with two simple ones to get the ball rolling.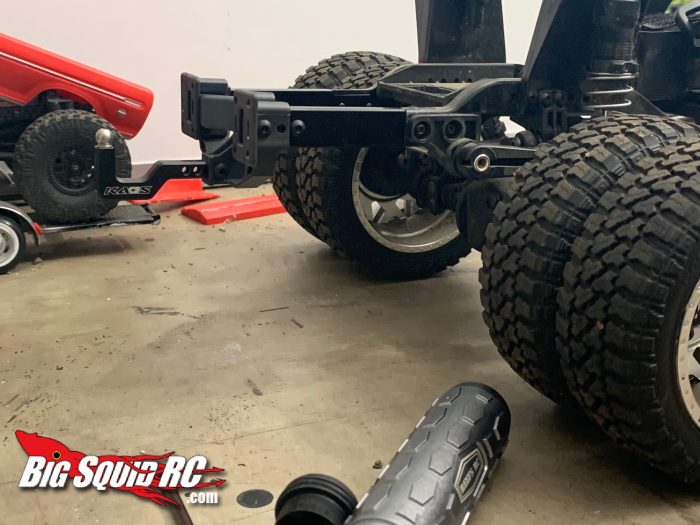 First up was the KAOS Aluminum Tow Hitch Adapter. If you have seen what we put our rigs through, then you can understand why this was the first mod we did. All the abuse the stock one withstood finally took its toll and snapped on its was back from 1:10 Rod Shop. The aluminum adapter is a massive improvement over the stock mount that is far to short for the rig. Using two solid slide rails the mount now sits in the proper place and comes with a ball and hitch so you can start towing right away along with also adding a nice scale detail to the rig.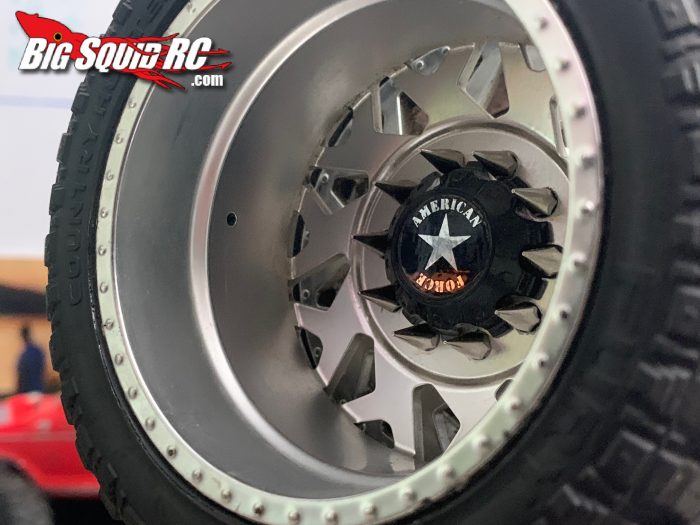 The next one was the spiked lugs, while having some fun with the case on the bench my hand slipped and the whole case feel to the ground. I can happily say the lugs were unharmed and the case held up to the accidental drop test. The lugs come with a tool to make installing them a walk in the park and makes for a good tool just have on hand, in my eyes it is a win. The spikes add an aggressive look to the rig which is already wicked out of the box and then, if you add on the 1:10 Rod Shop mods, the Dually becomes a whole new scale monster!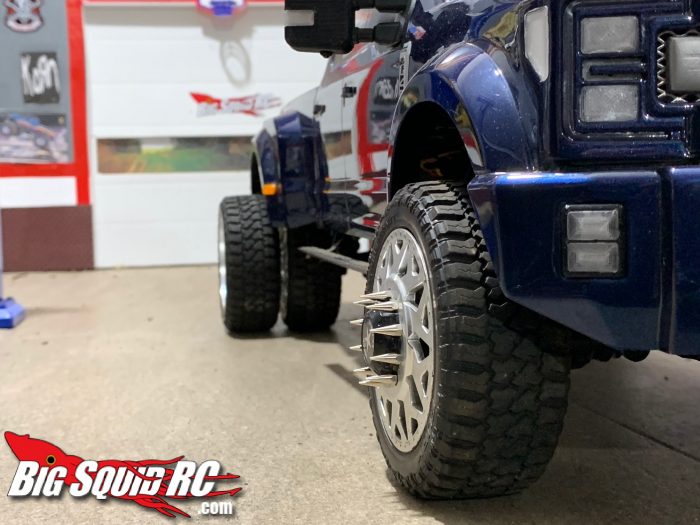 The next round will be the diff lockers so we can start getting the Dually into more rugged terrain, followed by some power plant swapping. For now, I am simply happy I can start towing around some of the other rigs like the DeLorean and the JawBreaker. We have a lot of cool stuff in the works for the guys in the scale shop and despite what Martin, our Drift boy here at Big Squid thinks, the crew in the scale shop gets treated extremely well and are compensated for all their hard work. After all, you can see the love and dedication from the scale crew in the multiple AWARDS we have won. Maybe one of these days when we don't have any projects going on in the shop we can have a build off and remind Martin he is playing with the big dogs now lol.
Till next time have a great weekend and make sure to get out and have some RC fun!