EVERYBODY'S SCALIN' – CEN RACING F-450 HOP UPS!!
After we got our Cen Racing Ford F-450 Dually back from 1:10 Rod Shop I did not think I could get much cooler. But Cen Racing has sent us over a massive amount of hop ups for the rig, so now will perform as well as it looks!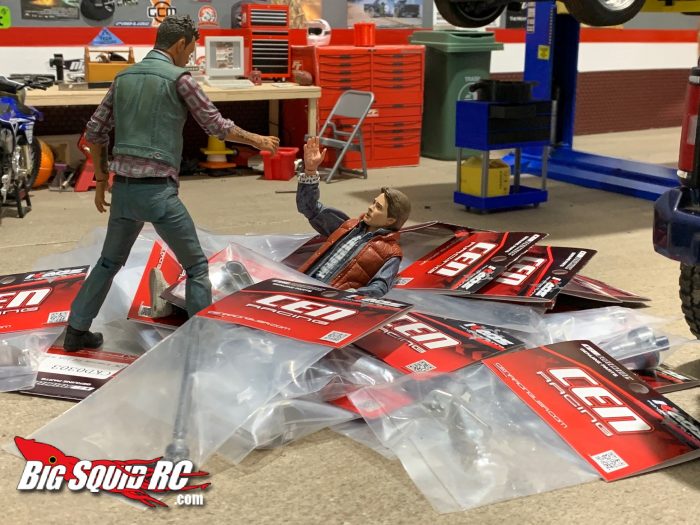 Right off the bat there are a few parts that will be installed right away. Such as the Diff lockers, with the lockers in place the dually will be able to navigate aggressive terrain with ease. Now this next one is not performance based but who really cares at this point, and I mean POINT. The Cen Racing Bullet Spiked Wheel Lugs are a perfect fit for our rig and many others from what I have been seeing on the Cen Racing Facebook Group. If you have not joined it yet I would suggest it, tons of wicked builds, great advice from other builders and Cen Racing themselves are active on the page.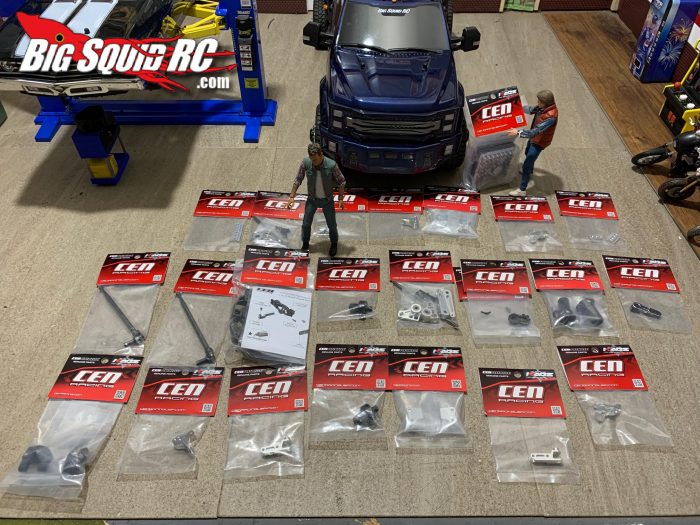 If you remember the pulling torture test we did with our F-450, then you know the stock hitch took a beating and eventually broke, but not before silencing all the naysayers on its pulling capability. If you do not remember or have not seen it click the link. From day one of testing the F-450, I had a feeling that Cen Racing would come out with a hitch that was more suitable for the vehicle. now that they have it will be easy for anyone to mount it up and get in some towin'!
There is still a massive number of parts to go through, we cannot thank Cen Racing enough for the support, and giving us the opportunity to take our F-450 to the next level of a scale masterpiece. Make sure to check back for more build updates along with some new videos on our Cen Racing Ford F-450 Dually. Till next time, have a great weekend and keep scalin'!