EVERYBODY'S SCALIN' – DSM 0FF-ROAD GREAT LAKES GAUNTLET
Last weekend I took a little road trip to Saranac Michigan for the DSM Off-road Great Lakes Gauntlet. This event is only 3 years old, yet has a following like it has been going on for 6 years. My buddies have been telling me about it for a year now so I made sure to keep my calendar clear for this year to see why this event has become a must attend.
The event is hosted by DSM Off-Road and Lawn Dart Motorsports at Walter RC park. When I pulled up and saw the playground of Walter RC park I would have been fine with that but the signs said to keep going. Once you make your way though the barns the road opens up to a massive field lined with acres of woods and corn. After parking and catching up with some friendly faces I had to check out the vendor row. Running into Chris from GCM Racing was a huge surprise and once again I fan girled out, lol. The event starts on a Saturday but Friday night is RC Mania, people driving their rigs through the scale town or just ripping around the empty field. I have seen Jason Reckner and Keith "Kool-Aid" Nelson Jr. from Lawn Dart Motorsport at a few comps but never got the chance to chat with them until this event. Their whole crew has a massive love for RC and it shows in how much work they do to make the Great Lakes Gauntlet what it is.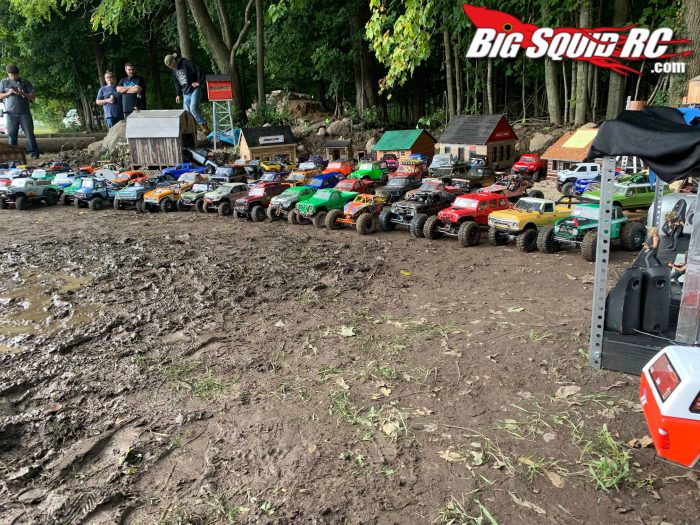 The Gauntlet itself was this different course they made. Make it as far as you can but if you end up on your shell your done. I had the Traxxas TRX-6 with me so why not give it a chance. Watching people attempt to pickle the beast was misleading. From the spectator point it looked entirely different from the makeshift drivers stand. The Gauntlet turned into a whole different kind of monster from the drivers stand. Your ideal rig for that event is a Bomber or some kind of Rock Racer. The TRX-6 was in the lead for farthest in 1.9 but ended up in Second when all was said and done. I believe people were still running the Gauntlet to about 4am. Yeah, there was no real curfew at this event so you can literally play all night, we called it quits about 1:30am.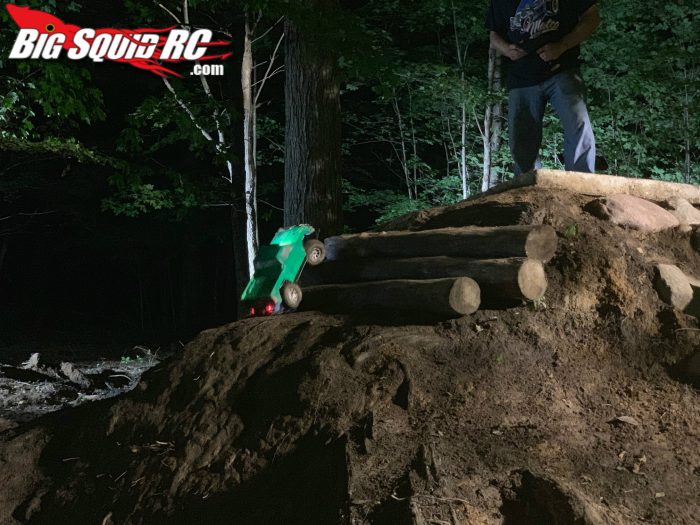 Now the event is geared to more of the comp rigs but they don't forget us tiny tire nuts. The scale town was hands down my favorite spot to hang around. Getting to set up my scale Metallica stage and rocking out the event will forever be my favorite event moment. The trails also had two or more lines so if you have your scaler out there you were still able to have fun. The start of the event was Saturday morning. After check-in every one lined up their rigs for a photo in the scale town. After pictures it was time to hit the trails. There were a total of 3 trails, doesn't seem like a lot but they were all long technical trails, the orange trail was a mile long. I was able to run a handful of rigs, each one looking mint on the way in and beat up on the way out. I probably spent more time than I should have searching for the Ram Chargers passenger side mirror but I guess the Great Lakes Gauntlet wanted it more than me. If you haven't noticed yet I talk about the Great Lakes Gauntlet like it is its own entity. There is a reason for that, the atmosphere alone brings this event alive. The only way to really get this feeling is to camp on site. Reminded me of summer camp but with tiny trucks. A lot of other events are so focused on the event that there is little to no interaction with the people. That's not how this event works at all, if you have a complaint or questions about anything the staff were top notch getting the issue resolved.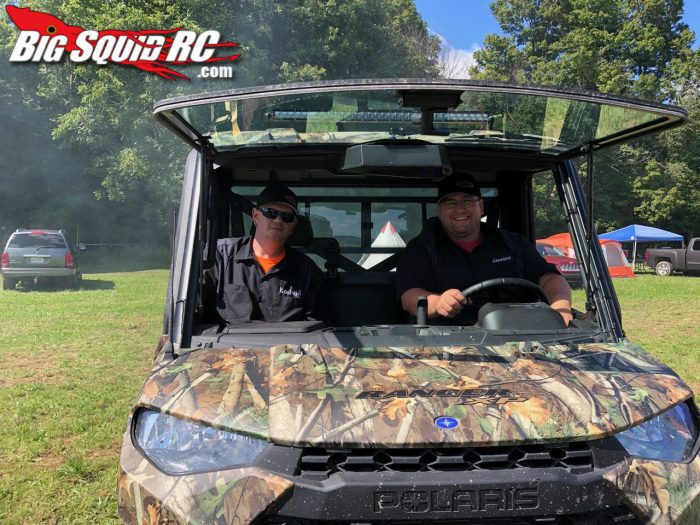 After this years event I can see why it has gone from 100 people to 200 plus. Next year you can count on Big Squid to be in attendance! And if you have not had the opportunity to make this event mark it down on your calendar for next year as a must attend. Because if you don't, the monster that is the Great Lakes Gauntlet will get you in your sleep! Ok, so that won't happen, but you will be very sad if you miss all the fun. See you next year!