EVERYBODY'S SCALIN' – ECTO 1 BUILD!
We have lift off Squid Nation! The Ecto 1 from Scale Rat is in the shop and starting to get the parts mocked up. Having to wait this long was not ideal, with moving states I knew I couldn't have given the Scale Rat Ecto 1 the proper treatment until I was in the new shop.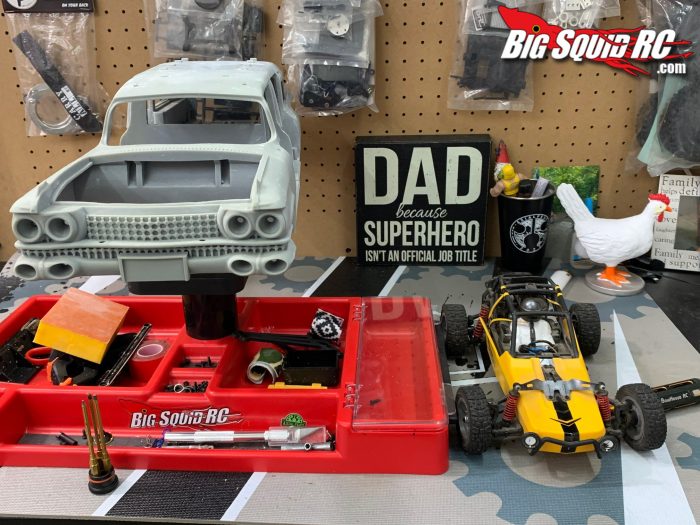 There were a few ways I was thinking of doing the Ecto 1. First was to use a chassis like an Axial scx10 3 or a RC4WD Tralfinder 2 LWB. But doing that would have made the Ecto 1 look like it had a body lift, and that's not what I wanted. Second was to find something that was rear motor driven, this would allow me to use the Ecto 1's body as a unibody chassis. Having the front and rear split will also leave me room in the engine bay for a scale motor.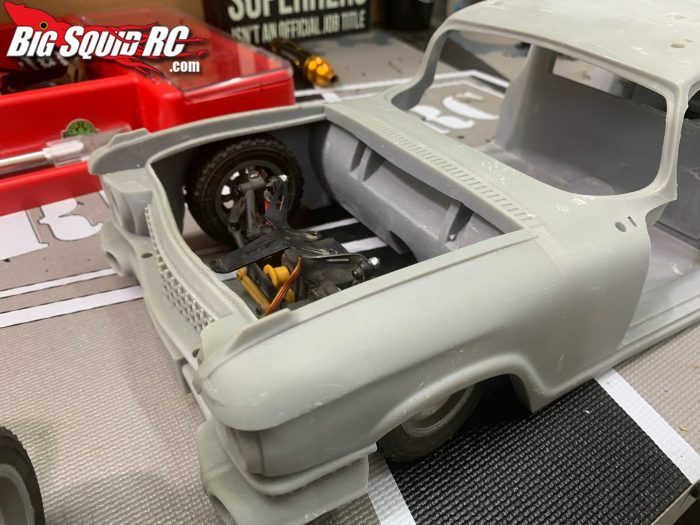 After looking in the Scale shop Junk yard, I found my Huckleberry! The Thunder Tiger 1/12 Pubg 2wd buggy was a perfect fit. The rig came apart easily, and the stock servo looks like it can be swapped out for a Reefs 99 if needed. The rear is going to take a little more fabricating to sit right. I will have to cut into the back to make room for the motor to sit, this can be hidden by a cargo box, or something along those lines.
Next step is to find some wheels and tires that will work well for the Ecto 1. Then to mockup the front and rear to their forever homes. And then about 300 more steps after that. I will say, it feels great to get started on a build I have had staring at me for the last 7 months. Stay Tuned, this is going to be fun… Have a great weekend and KEEP SCALIN'!