EVERYBODY'S SCALIN' – ELEMENT RC ENDURO KNIGHTRUNNER FIRST LOOK!
Element RC has hit a home run with their latest release, the ENDURO KIGHTRUNNER 4×4. Teaming up with Knight Customs, Element RC has made a remarkable scale trail truck that resembles its 1.1 counterpart. I think we can all agree on what the KnightRunner looks like, yup that's right, it's a VW Bug! All jokes aside, the KnightRunner is packed full of scale details including molded door handles, windshield wipers, grill, rails, front and rear bumpers that are licensed DeMello, licensed Magnaflow exhaust, licensed Front Runner bed rack and tent, and we can't forget those wicked looking 1.55 licensed General Grabber A/T Tires. If that is not enough for you Knight Customs has released a bunch of 3D Printed parts to make the KinghtRunner event better.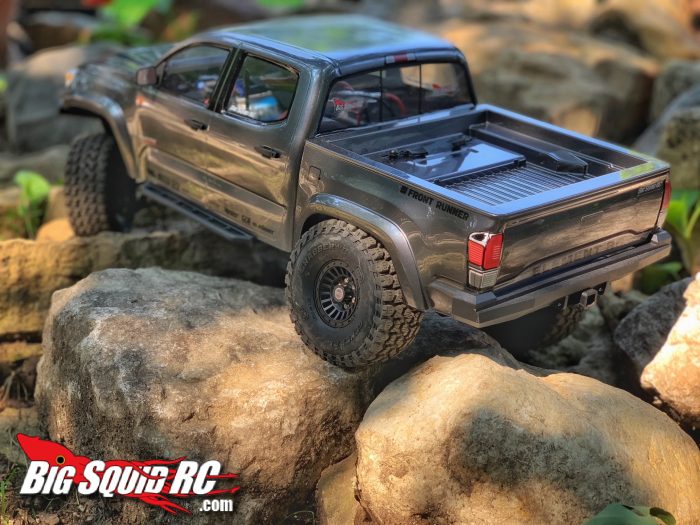 I love my tiny tire rigs and would more than willingly give up performance for scale everyday of the week. The Element IFS and smaller wheels on the KnightRunner is a fantastic combo for this scale rig. On rougher terrain the KnightRunner did very well if it is driven to scale, and you are not trying win the next comp with it. If you want a rig that looks like it came off the dealer lot than it is the Element Enduro you want and need.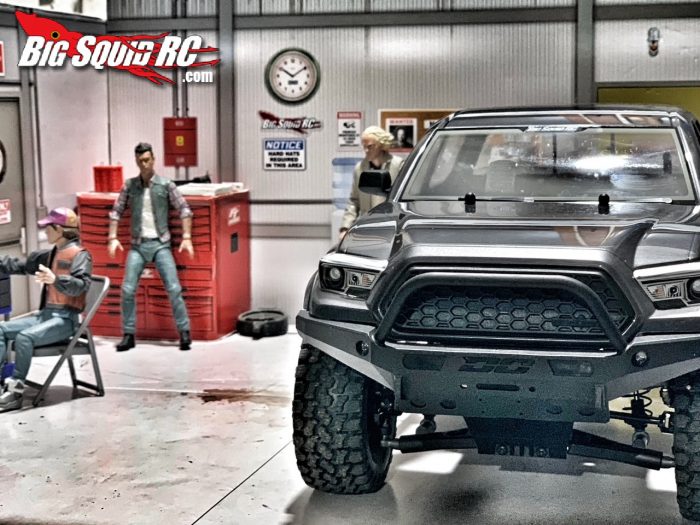 A bonus to any Element RC Rig is the box. This time around it's a scale shop that looks like a top-secret hanger with an Area 51 feel and lots of Easter eggs all over the shop walls. Making the boxes useful cuts down on a lot of waste and in a small way Element RC is helping the planet all while hooking us up with some wicked shops for photos.
As we are still doing some testing with the Element RC KnightRunner the full video review will be out very soon! So, until then I hope you all enjoyed our first look at the KnightRunner and hope you check out our unboxing and Running videos!  Until next time have a great weekend hand Keep Scalin'!