Element RC has released the new Enduro Trailwalker Black RTR with a Scratch N' Weather body. The updated Trailwalker looks wicked and reminds me of an older truck you would take in the woods for some off-road fun. The new Trailwalker Black is loaded with performance parts as well as the Stealth X gearbox. But what intrigued me the most was the Scratch N' Weather body. Weathering a body is not easy to do, it requires time and a lot of prep work. With the Scratch N' Weather all you have to do is grab some sandpaper had hit a few spots. The way it works is the inside of the body is painted a rust color, the outside is painted with a mat black, so when the outside of the paint is scuffed up or rubbed off, the inside paint will show through, giving you a weathered look. This body will be great for people who want to learn the weathering technique but are afraid to take the leap. Or, let the trails do the work for you. After our time driving the Trailwalker Black, the rig has gotten some trail rash. Little scratches from branches and rocks look realistic, and the more you drive it the more the body blooms.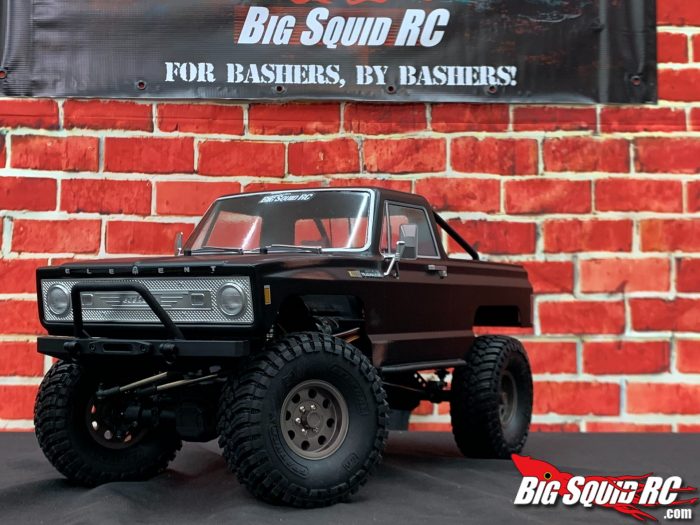 Features:
* Street price $389.99
*Single-piece body with roll bar
*Clear windows
*Molded grill, antennas, and action camera
*Replaceable headlight lenses
*Pivoting side mirrors
*LED headlights
*Adjustable front injection-molded bumper with D-rings
*Removable, injection-molded fairlead
*Realistic styling
*Licensed 1.9″x4.65″ General GrabberTM X3 tires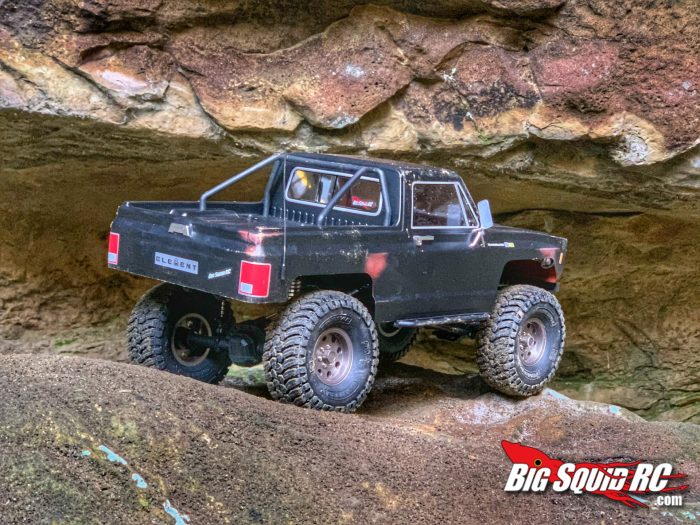 *CMS (Chassis Mounted Servo)
*Adjustable front track bar
*Universal front drive axles
*Stamped steel frame rails
*Enclosed receiver box
*12mm wheel hexes
*Adjustable front and rear bumper mounts
*Adjustable width rock sliders
*Two battery boxes
*Aluminum motor plate
*Adjustable body posts
*Optimized ball cups for more fluid axle articulation
*Adjustable rear shock tower mount positions
*Telescopic driveshafts front and rear
*Extruded aluminum driveshaft splines
*One-piece rear axle design
*Splined front axle with adjustable caster
*Machined input pinion gear
*Metal ring and idler gears
*Machined steel top shaft
*Steel servo horn
*Heavy-duty 5mm diameter steel links
*Metal ball bearings included
Check out our Unboxing and Running videos and stay tuned because I have got some plans for the Element RC Enduro Trailwalker Black! Till next time have a great weekend and KEEP SCALIN'!
For more information or details, head over to the Official Enduro Trailwalker Black site.