Element RC has released the Enduro ZUUL trail truck! The Element RC ZUUL shares the same chassis design as the Element RC Ecto, with a few differences. The wheels and tires, along with the body on the ZUUL are different, as well as the scale garage.  The ZUUL has been a blast to drive, as are all of the Element RC rigs. Durable and capable, I find myself grabbing the Element RC rigs for trail runs more and more.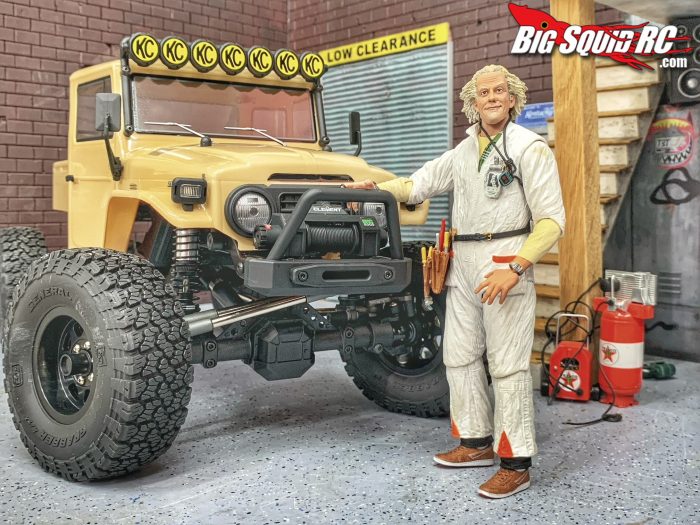 I know when I get out on the trails, the rigs will perform when I want them to, and still be able to pull off some wicked scale pictures. Imagine a seesaw, one side you have scale, on the other you have performance. When making a rig it is hard to keep that seesaw level. Too much scale and you will lose performance, too much performance and you will lose Scale. Element RC has done a great job at keeping that seesaw as level as they can. By releasing rigs like the ZUUL, Element RC is able to give you a level base and leaves the choice to the hobbyist on whether they want more performance base, or a full-scale build.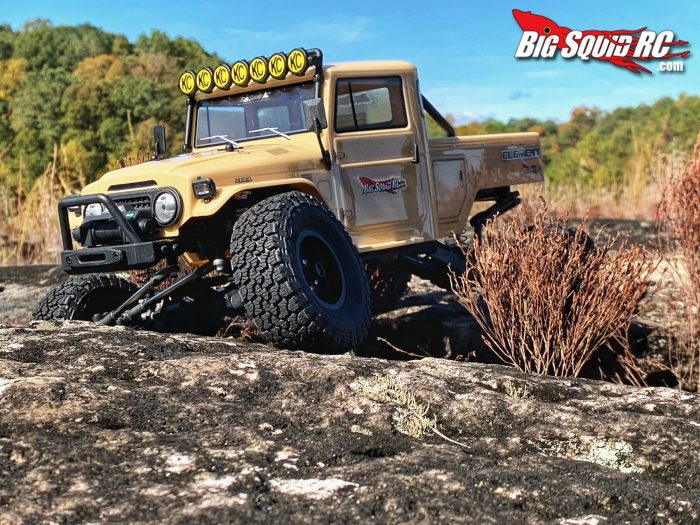 ELEMENT RC ENDURO "ZUUL" 1/10 TRAILTRUCK FEATURES:
Price- $399.99
Behind-the-axle (BTA) steering
Aluminum steering plates
Integrated servo winch mount
Threaded aluminum shock bodies
CMS (Chassis Mounted Servo)
Universal front drive axles
Stamped steel frame rails.
12mm steel wheel hexes
Aluminum motor plate
Optimized ball cups for more fluid axle articulation
Telescopic driveshafts front and rear.
Extruded aluminum driveshaft splines.
One-piece rear axle design
Splined front axle with adjustable caster.
Machined input pinion gear
Metal ring gear
Machined steel top shaft
Heavy duty 5mm diameter steel links
Metal ball bearings included.
Steel 25T servo horn
Adjustable front track bar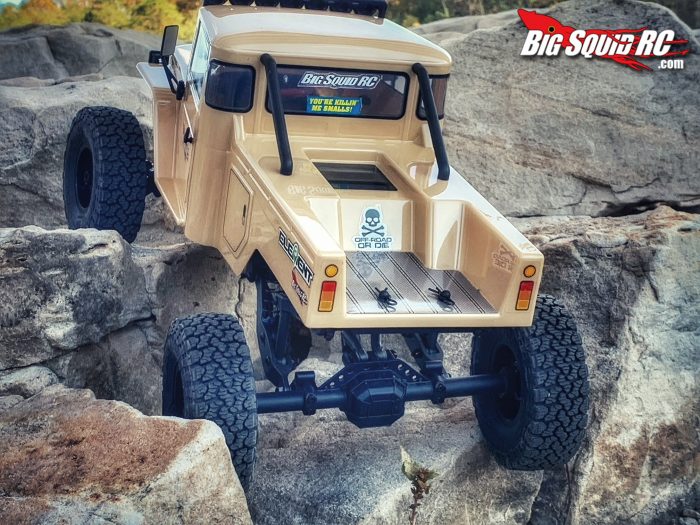 Thermoformed polycarbonate body styled after early pickup trucks.
Narrow body design for increased performance and clearance
Clear windows
Dropped bed design
Adjustable injection-molded front bumper
Injection-molded fairlead
Injection-molded mock winch
Injection-molded grill and signal lights with clear lenses
Licensed 1.9″x4.19″x1.4″ General Grabber A/TX tires
Licensed 1.9″ Method 701 Trail Series wheels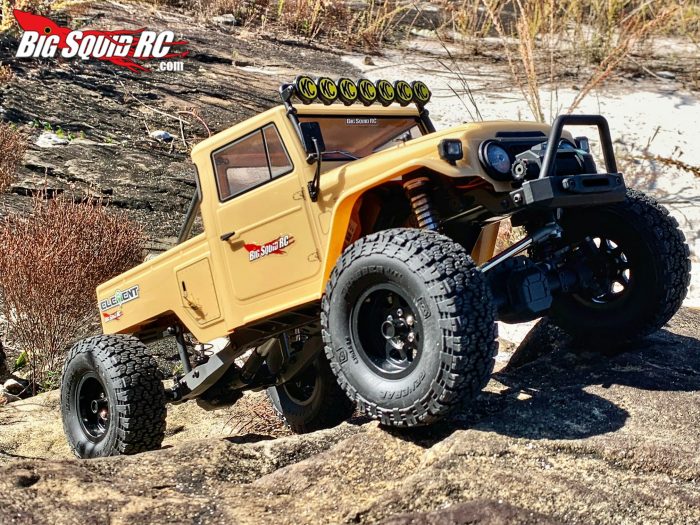 SPECS:
Power Source:     Electric
Terrain:                 Off-Road
Body Style:           Truck
Scale Size:            1:10 Scale
Assembly Level:   Ready-To-Run*
Length:                 462mm (18.19in)
Width:                  236mm (9.29in)
Wheelbase:          325mm (12.8in)
Weight:                varies
Gear Ratio:           varies
Drive:                    4WD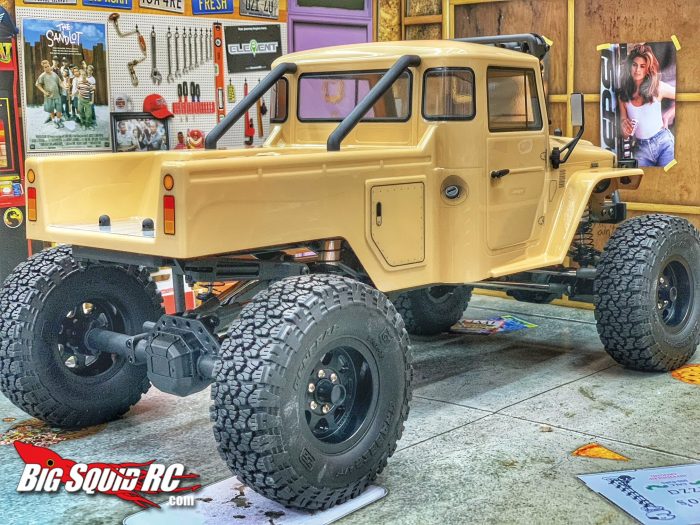 The scale garage that the Element RC ZUUL comes in has to be my favorite so far. The garage looks like a normal attached garage and is filled with 90s nostalgia! But it was when I seen the KORN sticker on the garage door, that sealed the deal for me.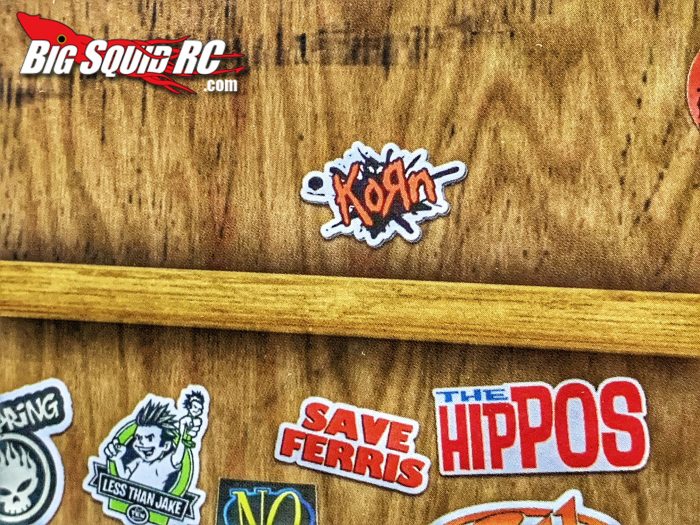 Element RC has a great future ahead of them if they keep doing what they are already doing. We want to give a big thank you to Element RC for the continued support! As for now, I got an Element RC ZUUL that needs some Scalin Squid flavor. Till next time, have a great week and Keep Scalin'!
Watch the Unboxing here:

Check out the ZUUL in action!